Did Ghislaine Maxwell have an intimate relationship with Prince Andrew before?
The link between Prince Andrew and the recently convicted Maxwell and the late Jeffrey Epstein has been the subject of media and public inquiry. Long-standing acquaintances, the Duke of York and the socialite had a flirtatious connection.
In the Channel 4 documentary "Ghislaine Maxwell: Making of a Monster" Epstein's former maid on his Caribbean island, Little St. James, broke her silence and said that the royal and Maxwell were "something more."
Miles Alexander, the island manager, and his wife Cathy, the housekeeping manager, started working with Epstein in 1999.
The couple claims that Prince Andrew made three trips to the island, the first of which he made alone and the other two with Maxwell.
According to Cathy, Prince Andrew and Maxwell would go swimming and jet skiing together. The duke also considered the mansion to be his home, so he would invite the maid into the kitchen and inquire about what they may eat.
She continued by saying that the two were flirtatious on those occasions, which led to rumors that they might be dating.
The former maid's remarks coincided with those of investment banker Euan Rellie.
According to OK Magazine, Rellie met Maxwell while she was a student and believed that the two were more than just pals.
"She described Andrew as being her friend, not Jeffrey's. I got the sense that Prince Andrew and Ghislaine had probably been girlfriend and boyfriend in the past. They had an easy warmth around each other," she said (via The Telegraph).
Rellie went on to say that she could perceive the former relationship between Maxwell and Prince Andrew.
In the ITV documentary "Ghislaine, Prince Andrew, and the Pedophile," former palace guard Paul Page reported that the duke had a relationship with Maxwell in addition to Rellie and Cathy.
"From the way she was allowed to enter and exit the palace at will, we realized - suspected - that she may have had an intimate relationship with Prince Andrew," Page said. "A colleague of mine remembered her coming in four times in one day. She kept coming in and out, in and out."
The previously unpublished images of Epstein and Maxwell relaxing at Queen Elizabeth II's Balmoral Estate in Scotland were also made public by the US Department of Justice (per Express).
The fresh allegations were made after a federal judge found the socialite guilty of trafficking minors for Epstein and sentenced her to 20 years in jail.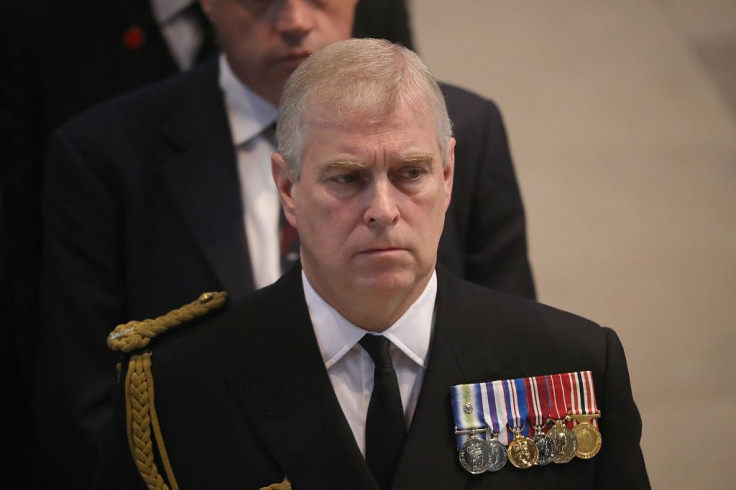 © 2023 Latin Times. All rights reserved. Do not reproduce without permission.