After Meghan Markle and Prince Harry had made the announcement of stepping down as senior Royal members last month, the air had been rife with speculations as to whether they will stick to their decision and bear the loss of their royal status. And now, the couple is all set to carry out their final official engagements as members of the Royal Family in the coming week and embrace life as former royals.
But if Princess Of Wales, Diana's former secretary, Patrick Jephson is to be believed, then the couple will bear the consequences of ditching their royal status and miss the ease it provided them, just like Diana did after stepping back from the Royal Family in 1992. The one factor that will be affected the most by the missing royal status would be their earning potential.
"The unwelcome reality is harsh but simple: to deliver the kind of humanitarian message associated with her brand, and to maintain the profile her philanthropic ambitions required, there was no substitute for the royal-style logistics that previously surrounded Diana," he shared.
He revealed that while Diana had wanted freedom from the royal title to get some "time and space" from the infinite engagements, her schedule then filled up with activities to earn the wealth that the tag of being a Royal had brought her.
"Deprived of full royal status, she inevitably fell back on the practical benefits—planes, limousines, and bodyguards—that only wealth could provide," he said. "By throwing off the restrictions of royalty, she just swapped one set of shackles for another."
And now, according to Jephson, Harry and Meghan will be stuck in the same rut, where "they need the stuff only wealth can provide, but chafe at the obligations and scrutiny of royalty.
"Yet without royal status, their long-term earning potential could be in doubt—and the power of their celebrity may also diminish the longer they stay away from Buckingham Palace," he added.
Harry and Meghan will be attending the Mountbatten Festival of Music at the Royal Albert Hall on March 7, 2020, while their final engagement will take place on March 9, as they attend the annual Commonwealth Day service at Westminster Abbey, accompanied by other senior royals.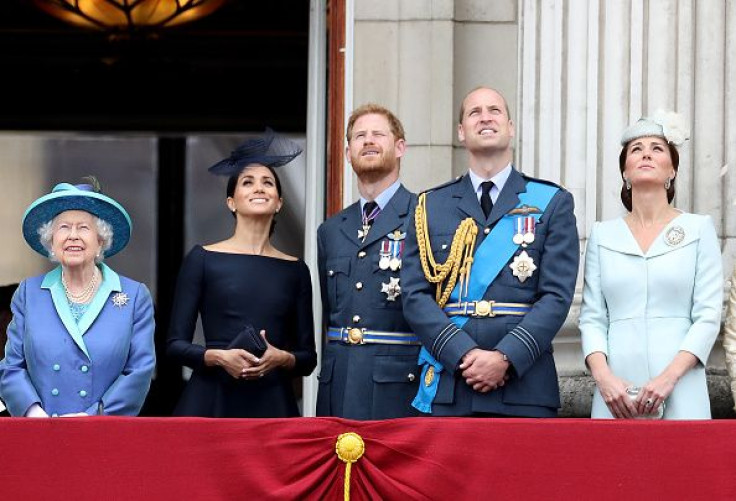 © 2023 Latin Times. All rights reserved. Do not reproduce without permission.