A royal analyst claimed Prince Harry could go home to the United Kingdom for Queen Elizabeth II's birthday celebrations even if Meghan Markle would not attend.
Despite the royal family's problems, including Queen Elizabeth II's health problems, Prince Harry has not returned to the monarchy to assist them as one of the heirs to the throne. Only to attend Prince Philip's funeral and the unveiling of Princess Diana's statue did he return.
This time, though, the royal prince may abandon his wife in order to be with the Queen.
During the Express' Royal Round-Up, royal writer Richard Palmer explained how he expects Prince Harry will return to the UK without Meghan.
"I think he needs to stay onboard publicly at least with the Queen. He has been very clear in [distinguishing] between criticism he and Meghan have made of the institution with criticism of the Queen. I think they have avoided criticizing the Queen," he said, as quoted by Express.
On the other hand, Prince Harry was recently absent from his grandfather's memorial service at Westminster Abbey. He instead chose to attend the Invictus Games in The Hague.
Suppose the Duke of Sussex does decide to return to the UK. In that case, he may run into a snag since, as Queen Elizabeth II's health deteriorates, only those in the "living room" are allowed to meet her.
Royal analyst Camilla Tominey recently revealed in a video for The Telegraph that more people are going to come to the Queen rather than her journeying to them.
"I think we're going to see more of the Queen in situ, and she might get to where she needs to be in private and then be photographed on the spot," she explained. "That being said, we had some lovely photographs last week of an audience in her living room. That's going to be happening more frequently now."
Even on crucial occasions, the 95-year-old Queen is said to be resting. However, she is told to make exceptions, as she did on March 29 during Prince Philip's memorial service.
Despite her ailing health, Queen Elizabeth II was determined to attend her late husband's funeral service, according to Tominey.
Finally, the expert suggested that the Queen's concerns may not be health-related, but rather mobility-related.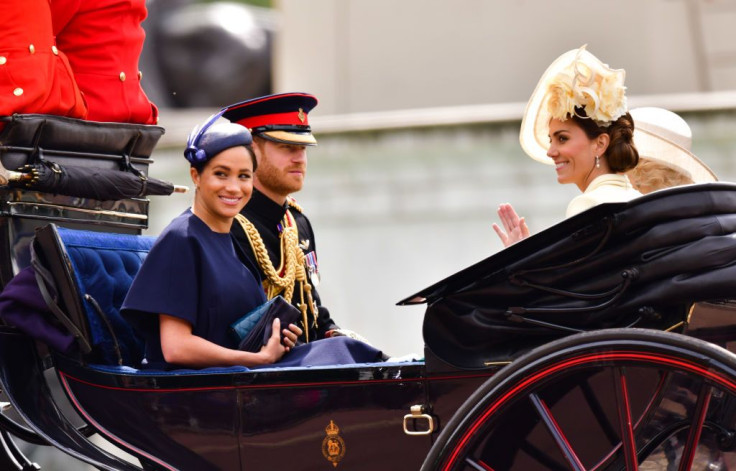 © 2023 Latin Times. All rights reserved. Do not reproduce without permission.