After a recent ride in a hot dog-shaped automobile, Prince Harry told a New York banquet honoring veterans that he is living the "American Dream." However, a royal expert disproved his claim, saying Meghan Markle and her partner are now 'failing' in the United States.
The Duke and Duchess of Sussex attended the 2021 Salute to Freedom event, which took place on the eve of Veterans Day in the United States and Armistice Day in the United Kingdom. They spoke about the "importance" of service men and their families.
He told the audience at the Intrepid Museum (via Evening Standard): "Just last week, I went for a ride on the Oscar Mayer Wienermobile – how's that for living the American dream."
"I've lived in the US for close to two years now. I have to say, witnessing your support for all those that put themselves in harm's way in defence of our freedoms and liberties – it's remarkable and hugely respected," he added.
He then went on to talk about his life in the United Kingdom, drawing parallels between his native nation and his new home in the United States.
"The armed forces communities in both our countries share a special bond, and I'm grateful to have served in support of our joint allyship for many years," he said in another report.
However, one analyst remained unfazed. Prince Harry and Meghan Markle, who stood down as senior working royals last year to pursue a financially independent lifestyle, reportedly lost favor in the United States.
Royal critic Daniela Elser claimed that the Queen, Prince William, and Kate Middleton have been "all over magazine covers" in America. According to Elser, these people maintained public interest in the Windsors Stateside.
The Duke and Duchess of Sussex, according to the expert, have not built the broad support base that many, including myself, expected.
"In fact, nearly two years since they touched down in the United States, they still seem to be struggling to gain traction as the leaders they seem so keen to be," Elser wrote in news.com.au.
Meghan Markle and Prince Harry were also left off of a list of 2021's "most admired" persons.
According to YouGov's list of the most admired 20 men and 20 women in 2021, Queen Elizabeth II made the cut. Third place went to this royal member of the royal family. She was one spot ahead of Oprah and two spots behind Michelle Obama.
YouGov polls also mentioned that around 36 percent of Britons liked Prince Harry. Around 43 percent of the Brits, meanwhile, disliked him. Hence, he got a net approval rating of -7 points from July to September in quarter three.
Meghan Markle was seen favorably by 28 percent and unfavorably by 51 percent, resulting in a net approval rating of -23 points.
Queen Elizabeth II was viewed positively by 72 percent and negatively by 11 percent, resulting in a net approval rating of +61 percent.
Prince William scored +47 points because he was loved by 62 percent and despised by 15 percent.
Prince Charles received a good rating of 45 percent and a negative rating of 24 percent, giving him a score of +31.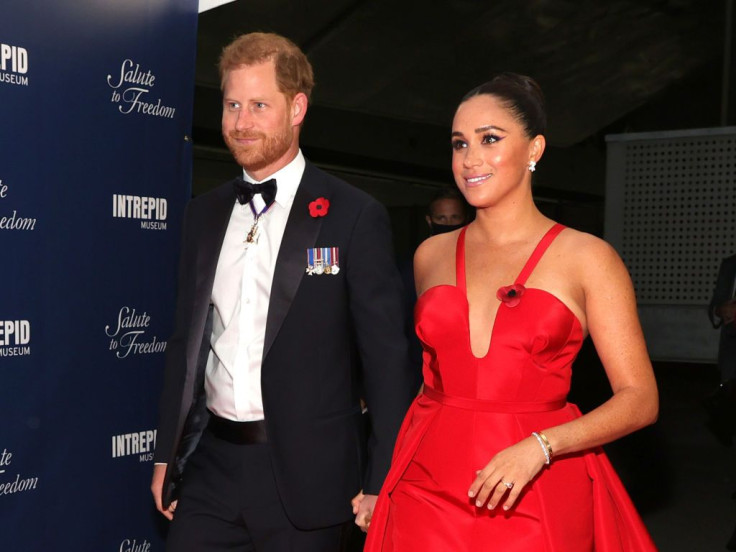 © 2023 Latin Times. All rights reserved. Do not reproduce without permission.