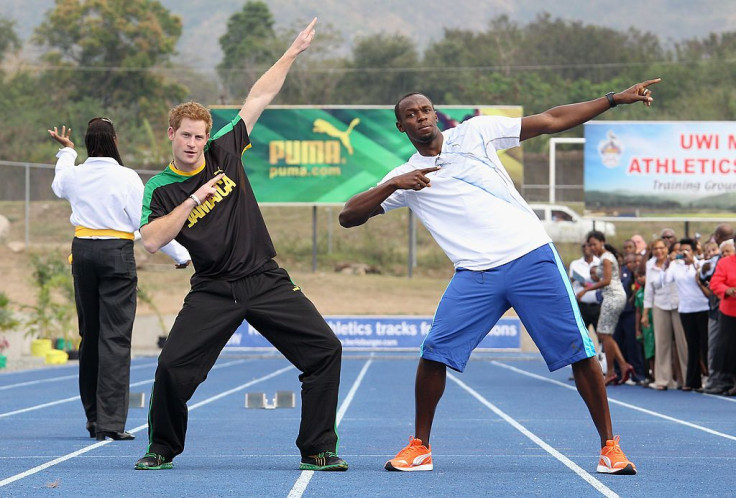 Olympians Usain Bolt opened up about his loss of communication with Prince Harry, after he met Meghan Markle, in an interview Thursday.
The sprinter spoke about how Harry, 37, ghosted him after meeting the former "Suits" star, in an exclusive interview with The Sun. "I think he got really serious, really quickly. He is about married life and good for it now so has left that life behind now." Bolt added that he hadn't talked to the Duke of Sussex in a while but still wanted to be in contact with him.
Harry and the Olympic legend, 35, started their friendship when Harry toured Jamaica, a four-day visit on behalf of Queen Elizabeth in March 2012. The British royal met Bolt at the University of the West Indies as part of a Diamond Jubilee Tour, representing his grandmother, the Queen.
The Jamaican legend once said that he wanted to host three wild nights out for Harry, after the latter announced his engagement with Meghan. Bolt said at the time, "I'm thinking about having three. My idea is to have one in Kingston, one in Vegas and one in London. I know it's a lot to ask but these are his last nights of freedom." He also added that he would personally call Meghan and take responsibility for taking Harry back home, safe and sound.
Not just Bolt, but it has been previously reported that Harry's friendship with his former inner circle at Ludgrove School also ended after he met Meghan.
Like his royal friend, Bolt also started a family with his long-time girlfriend, Kasi Bennett. They now have a daughter Olympia, 19 months old, followed by twins Saint Leo and Thunder in June this year. Bolt shared how fatherhood brought changes in him. He said, "I definitely think the biggest thing at the start is to be patient." Bolt admitted not being a patient and understanding person, but all of that improved with the help of his three kids.
Meanwhile, Harry and Meghan are not expected to visit Sandringham this month for Christmas celebration with the Queen. This year will be the British monarch's first Christmas holiday without Prince Philip, who died in April.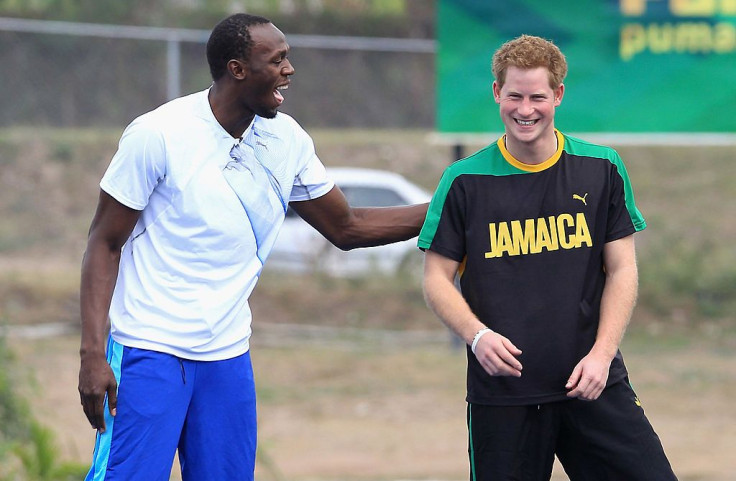 © 2023 Latin Times. All rights reserved. Do not reproduce without permission.