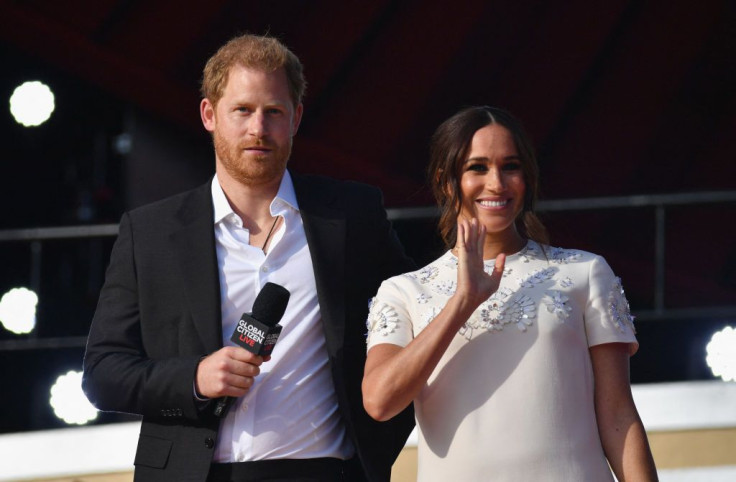 Prince Harry and Meghan Markle have been reportedly ordered to "stay away" from Queen Elizabeth's Platinum Jubilee celebration to avoid blocking out the historic event.
Canadian actor-producer Richard Eden said speaking on Daily Mail's talk show, Palace Confidential, "I really get the impression that Harry and Meghan are loving all the speculation about whether they'll come for the Jubilee or not. What should be the wonderful celebrations of the Queen's amazing long reign, instead it's sort of becoming this saga or will-they-won't-they-come?"
Richard Kat, the publication editor, added, "I think it's tragic for her. The last thing she wants is these ongoing, bitter rows with her own grandchildren and the family. They had so much trouble in the 1990s which they had hoped they had put behind them, but this is somehow even worse and it must be enormously difficult for her and quite despairing."
The commentators expressed their hopes of avoiding any "bitter" Royal Family feud distracting people from the British monarch, celebrating her 70 years on the throne.
Due to health issues, the Queen has recently cut down on her public appearances. According to reports, aides to the monarch are currently making changes and revising plans for the historic milestone.
Meanwhile, according to veteran broadcaster Jonathan Dimbleby, Harry is "not the brightest" and claimed the Duke of Sussex is "led by the nose" by his wife, Meghan.
The 77-year-old presenter of BBC Radio 4's "Any Questions?" claimed, "I suspect that Harry is led by the nose by Meghan Markle. 'He's entering a sort of vortex in which they will become less and less significant as a couple. As she gets older, as he gets older, they will matter less because the celebrity on which they trade will become less valuable. And it's a very great shame because when I met him he was absolutely charming – a lovely, lovely young guy. Not the brightest in the world but filled with generosity of spirit."
Dimbleby is known to be a personal friend and biographer of Prince Charles who interviewed him in 1994 when the Prince of Wales confessed his affair with Camilla Parker Bowles, wherein Charles insisted that their relationship only resumed after his marriage to Princess Diana had "irretrievably" broken down.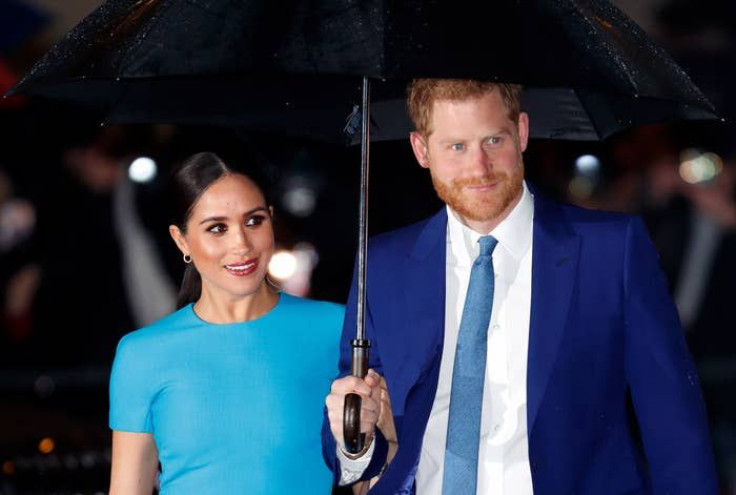 © 2023 Latin Times. All rights reserved. Do not reproduce without permission.