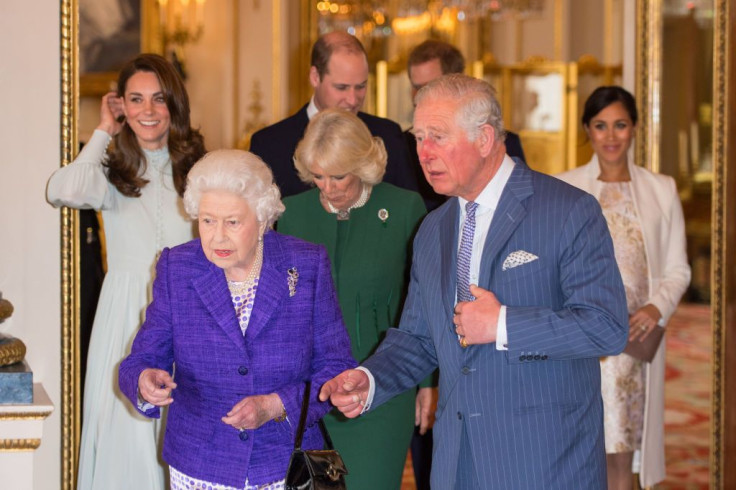 Prince William was claimed to be "appalled" due to Queen Elizabeth removing a photo of Prince Harry and Meghan Markle from her desk ahead of her 2019 Christmas broadcast.
Former Vanity Fair editor Tina Brown, author of a book about the British Royal Family titled "The Palace Papers: Inside the House of Windsor – the Truth and the Turmoil," reveals "the scandals, love affairs, power plays and betrayals" that have surrounded the Royal Family during the last 20 years. It is said to feature new revelations based on Brown's access to palace insiders.
In 2019, as the Duke and Duchess of Sussex were in Canada just before they withdrew from their royal duties, Queen Elizabeth was said to be preparing for her televised annual Christmas broadcast, which she has done every year since 1957. However, before her broadcast message, she made a last-minute change that allegedly left her grandson, William, shocked.
"… A family portrait of [Prince] Charles, Camilla, the Cambridges and Harry and Meghan were exhibited at Her Majesty's elbow," Brown wrote. "But in December 2019, the Sussexes had evaporated, their image excised… Her Majesty pointed at a winsome portrait of Harry, Meghan and baby Archie. 'That one,' said the queen. 'I suppose we don't need that one.'"
"If the Sussexes had any residual misgivings about whether they wanted out, those doubts vanished when they viewed the queen's 2019 televised Christmas message," Brown added. "With their own eyes, they saw that they had been kicked to the margins of the monarchy. Her Majesty eloquently made the point in her speech by saying nothing. The subtext was all in the flotilla of carefully arranged family photographs positioned on her writing desk."
Brown, the bestselling author also previously wrote a biography on the Princess of Wales titled, "The Diana Chronicles," published in 2007. She believed that William, 39, was "appalled" because it would anger his younger brother, Harry.
Harry and Meghan quit their senior royal duties In January 2020. The couple then had an explosive television interview with Oprah Winfrey, wherein Harry said he tried to arrange a chat with the Queen, but suggested that a palace aide blocked the meeting.
The couple also described painful comments, from a royal member, about how dark Archie's skin might be before his birth. Meghan also opened up about the isolation she felt inside the Royal Family that led her to contemplate suicide. Meanwhile, Buckingham Palace previously said the allegations of racism made by the couple were "concerning" and would be addressed privately.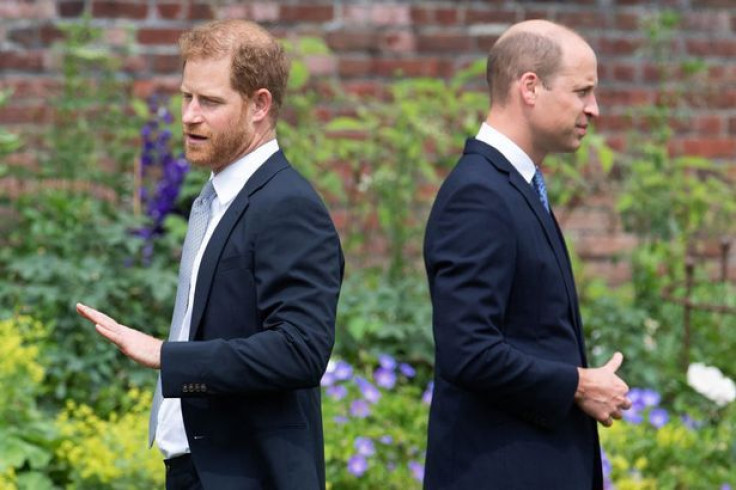 © 2023 Latin Times. All rights reserved. Do not reproduce without permission.