Prince Harry and Meghan were reported to have left the United Kingdom ahead of the last events of the Queen's Platinum Jubilee on Sunday, causing many to wonder if the frayed relationship between the couple and the royal family had come to a head.
Harry and Meghan, who went to two official events during the Platinum Jubilee to celebrate the Queen's 70 years on the throne, left in a private jet one hour before the big Jubilee pageant was about to begin, where the Queen made an unscheduled appearance in the balcony of Buckingham Palace, according to the Daily Beast.
"So much for not overshadowing the queen. Would it have killed them to wait a few hours?" a source close to the royals said.
Many have remarked that the reception of Harry and Meghan during the Platinum Jubilee celebrations haven't been warm at all, with the couple not being invited to many Platinum Jubilee events and receiving boos from the public when they did attend, the New York Post reported.
Those close to the couple, however, have indicated that the early leave of the couple was always planned, and was not intended to be a royal snub to the Queen.
In spite of the reception, however, it appears that Prince Harry and Meghan's relationship with the Queen continues to be warm, with her reportedly in attendance for her great-granddaughter Lilibet's birthday in Frogmore Cottage on Saturday, according to Elle.
The private birthday party, which had no official photographers, reportedly had a cake from the East London bakery Violet Cakes's Claire Ptak, who was also the person who made Harry and Meghan's birthday cake.
Conflicting reports have emerged as well as to whether the Queen was asked by the Sussexes to pose for a picture with the baby Lilibet, with an anonymous source claiming that it was blocked by Palace officials, while another claiming that the couple did not ask at all in consideration for the Queen's health.
"They just enjoyed a private and intimate visit with the Queen," a source close to the royal family said.
The Queen's communications director has yet to comment on the speculation, and neither has the PR team of the Sussex.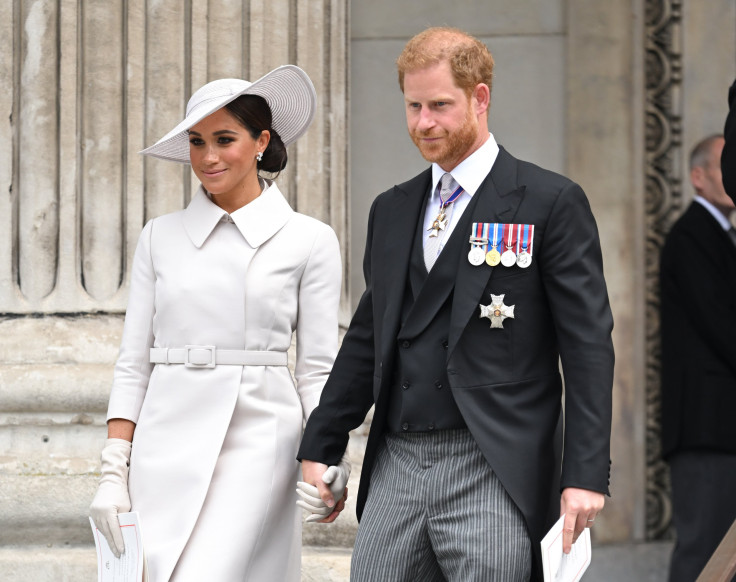 © 2023 Latin Times. All rights reserved. Do not reproduce without permission.