Since withdrawing from royal duties and relocating to the United States last year, Prince Harry and Meghan Markle have been able to live their lives without limitations. While their relationship was previously hidden from the public eye, and one Halloween phone call changed their lives forever.
According to reports, the Duke of Sussex paid a Halloween night visit to his then-girlfriend in Canada in 2016. Rather than enjoying the evening, the couple was frightened by a phone call the Prince had allegedly received.
The phone call is alleged to have come from Prince Harry's advisers at Kensington Palace in the United Kingdom. They told him that they were about to make his relationship with Meghan Markle public.
Mirror UK said royal reporters Omid Scobie and Carolyn Durand published the incident in an unauthorized biography titled "Finding Freedom." They claimed the pair was having a "wonderful" evening before getting the call.
The couple, who had been dating for four months at the time, wanted to be a part of each other's favorite holidays. Hence, they decided to spend Halloween together.
They went to Soho House in Toronto for a major costume party. According to reports, Prince Harry and Markle wore Venetian-style masks so that guests wouldn't spot them while they enjoyed the celebrations.
Princess Eugenie and her then-boyfriend Jack Brooksbank were also present.
While they were sipping cocktails, the Duke received a phone call from the U.K. The writers described the incident as "not good news."
The Kensington Palace apparently informed them that the next day, a tabloid, thought to be the Sunday Express, would reveal their relationship to the world.
The Duke and Duchess of Sussex were disappointed and enraged by the news.
The Prince issued a formal statement defending Markle a few days later, on November 8, 2016. He begs the media to end the "wave of abuse and harassment" directed towards his then-girlfriend.
As an actress, the public expected that Markle would be prepared for the trolls and public scrutiny that would come her way, Town and Country Magazine said. She did, however, clear up a misunderstanding by stating that she was never a part of "tabloid culture."
"I've never been in pop culture to that degree and lived a relatively quiet life," she said in an interview.
The couple's relationship did not suffer due the media attention, since they got engaged the following year. During their engagement, Markle exposed herself the British public by attending official ceremonies with Prince Harry.
The pair married in Windsor Castle's St. George's Chapel.
They left their royal duties last year and now live in Montecito, California, with their two children, Archie and Lilibet Diana.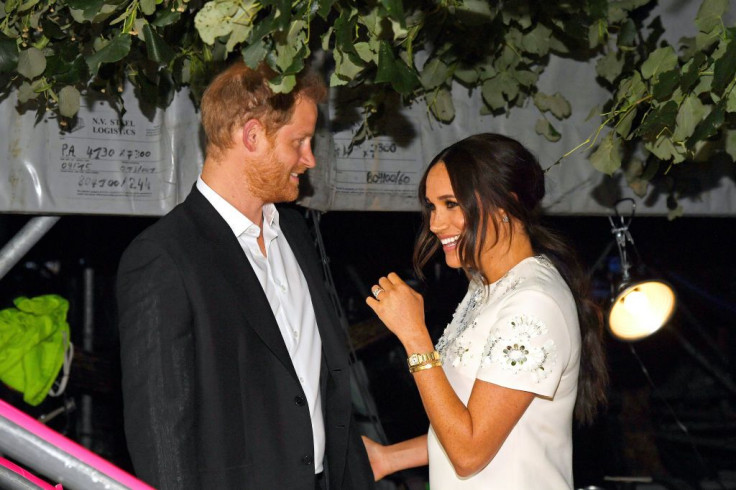 © 2023 Latin Times. All rights reserved. Do not reproduce without permission.