A royal biographer said that Prince Harry is 'continuing Princess Diana's attempt to disrupt' Prince Charles' future reign, while Meghan Markle intended to "cash in" on the commercial arm by leveraging her royal status.
Speaking to Marie Claire to promote her new book, "The Palace Papers," Ex-Vanity Fair editor Tina Brown, said Harry's actions continued the 'War of the Wales.'
Brown also spoke about how Megxit had affected the Royal Family, adding that they were 'still reeling' and 'simply mystified' as to why the Sussexes' relationship had abruptly worsened.
"Meghan got angry so fast, and that's what's rocked the family. They're still reeling and just baffled why it seemed to go wrong so quickly,' she said (via Daily Mail).
"For them, it's like Diana's son is continuing the campaign to disrupt Charles' future reign, and the 'War of the Wales' continues. It's a very destabilizing factor."
She thought the former First Lady Michelle Obama, who is wealthy and powerful, influenced the former Suits star.
Prince Harry had always wanted to quit the royal family, Brown said. The Duke of Sussex, on the other hand, came from a very different background than Markle, and now she has drawn him into her celebrity world.
Even the Queen, according to Brown, was aware that Prince Harry was unhappy in the castle. He didn't find a way out until Markle entered his life and showed him how to work things out.
"Meghan was very much a self-starter, a [successful self-made] woman. She knew who to call at Netflix. He wasn't worldly like Meghan was worldly," Brown told Page Six.
Meanwhile, Brown claimed that Meghan Markle had "no purpose" and intended to "cash in" on her royal status by utilizing it for commercial purposes.
"They wanted to be able to have a commercial arm to their activities. That was the stumbling block. Meghan certainly saw the deals that were there to be made because they were royals," Brown was quoted by Daily Mail as saying.
Brown believes the Duke and Duchess of Cambridge hold the key to the monarchy's destiny. She is unsure, though, whether Prince Harry will back his brother.
"When you ask about the [monarchy's future], I think we have in Kate and William absolutely brilliant, well-qualified, and well-trained people positioned as future king and queen," Brown added.
"Whether Harry will let that reign proceed in a way that everybody hopes is the question. He does seem hell-bent right now on disrupting it."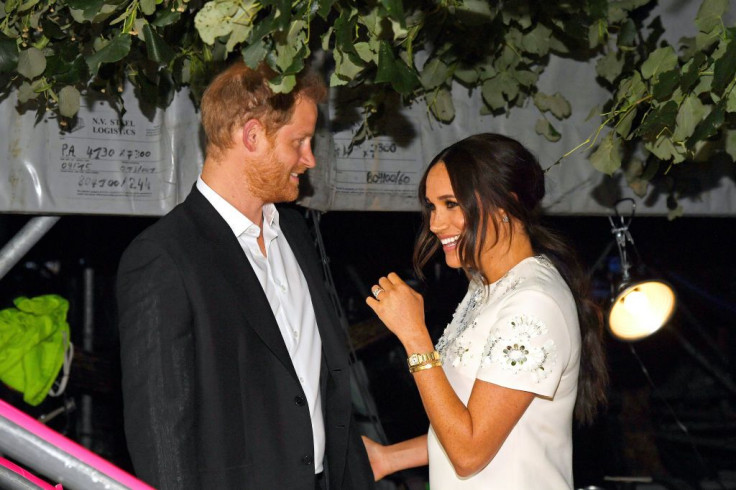 © 2023 Latin Times. All rights reserved. Do not reproduce without permission.