Things between Prince William and Prince Harry have reportedly gone worse after Prince Harry and Meghan Markle stepped back as senior members of the royal family. A "family friend" has revealed that the transition has been hard on the relationship between the brothers, but there's still hope they will mend their fences.
Prince William and Prince Harry's rift has been an open secret to royal followers since 2017. Their relationship struggles reportedly started when Prince William cautioned his younger brother about marrying Meghan, telling him he's moving too fast. Although they have made several joint public outings since then, royal insiders claim they're not like that behind closed doors.
When Prince Harry and Meghan announced that they were withdrawing from their royal duties last month to settle into their new lives in Canada with their 9-month-old son, many believed the transition would pave the way for their reconciliation. Unfortunately, that doesn't seem to be the case.
On Feb. 5, a source close to the royal family revealed that Prince William and Prince Harry did not actually leave on good terms. In fact, Prince William and Kate Middleton were reportedly relieved that Prince Harry and Meghan had finally decided to step down as members of the royal family.
"They didn't leave on good terms by any means, but they are both relieved that it's over," the source said. "Perhaps Meghan and Harry didn't think things through exactly as they could have, but they wanted to be happy. Who can blame them for that?" added the source.
Despite their currently icy relationship, the source said that the two brothers remain hopeful that they would still be able to repair their bond in the future. Royal followers also believe that Prince Harry and Meghan's time away from the spotlight will help heal all their wounds and get the royal family back on track.
Prince Harry first opened up about his feud with Prince William in October 2019, when he revealed in an explosive BBC interview that as brothers, they have "good days" and "bad days." "Inevitably stuff happens," he said. "We don't see as much as we used to because we are so busy, but I love him dearly and the majority of stuff is created out of nothing," he added.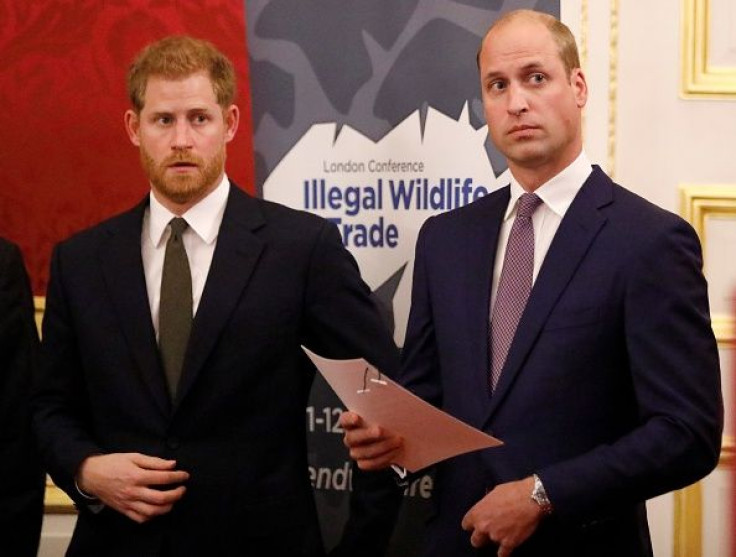 © 2023 Latin Times. All rights reserved. Do not reproduce without permission.