If there's a silver lining to Prince Harry and Meghan Markle's shocking withdrawal as senior members of the British royal family, it's that Prince Harry and Prince William have finally mended their fences. In light of the Duke of Sussex's decision to abdicate to North America with his wife, the two brothers recently held secret discussions to give their icy relationship a real thaw.
Prince Harry alluded to his rumored rift with his elder brother in his BBC interview last October, in which he said he and Prince William were "on different paths at the moment." Rumor has it that their fallout started before Prince Harry even married Meghan, when he felt that his brother wasn't rolling out the red carpet for his future wife.
With Prince Harry now set to move out of Britain with Meghan to lead normal lives, the brothers have reportedly decided to sort things out between themselves and let bygones be bygones. The secret talks between the two brothers were reportedly separate from the official talks over the Duke and Duchess of Sussex's future as royals and were only meant to save their bond as brothers. They reportedly decided to end their feud, fearing it's "now or never."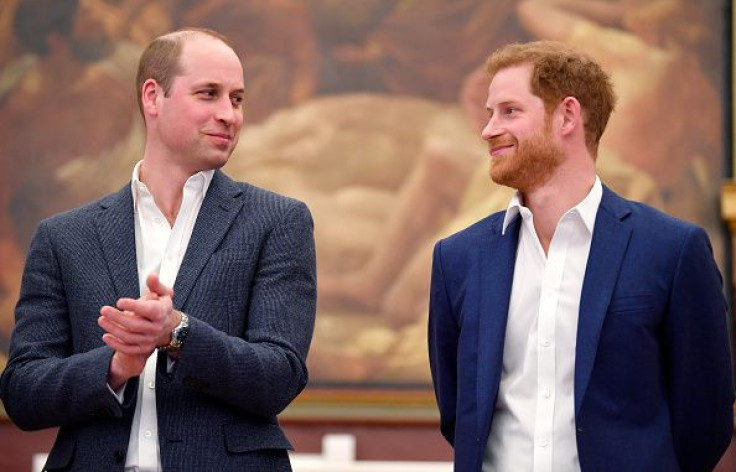 According to a source, the talks were totally driven by Prince William and Harry, with no intervention from the Palace. "They decided to cut out all the toxic people stirring around them to deal with each other man-to-man as brothers," said the source.
The source also revealed that Kate Middleton and Meghan had some involvement in their secret peace talks, saying it's another sign that it's finally all good between the two royal couples. "Kate and Meghan, who was in Canada, did join in with some of the talks on more than one occasion—which is another sign of a real thaw in their relationship," the source said.
But while the drama is now over between Prince Harry and Prince William, it isn't over yet between Prince Harry and his father, Prince Charles. "It is fair to say that the past week has brought William and Harry back together but the relationship with Charles and Camilla is far more complicated and complex," revealed the source. "There remains a real lack of trust there and it's going to take some time to resolve," the source added.
© 2023 Latin Times. All rights reserved. Do not reproduce without permission.