Royal specialists said Prince William and Kate Middleton would face a "bumps in the road" if Queen Elizabeth II dies and Prince Charles takes over the kingdom.
Cheat Sheet considers the royal family's life after Queen Elizabeth's death, unavoidably approaching due to Her Majesty's advanced age. But experts said this is still a long way off. It's also been suggested that after the Queen's death is confirmed and made public, Prince Charles will take over as the new king of the United Kingdom.
Although the Duke's shift from Prince to King will occur as soon as Queen Elizabeth breathes her last breath, the coronation ceremony will not take place until the nation has had time to mourn her loss, which will take at least a few months.
The Duke of Cambridge will begin his preparations as the family's next heir after the crown is given to Prince Charles and his reign begins, according to the journal. This changeover era, according to royal observers, will put his relationship with the Duchess to the test.
When this happens, royal analyst Niel Wilkie predicts that Prince William and Kate Middleton's marriage would become strained.
According to Wilkie, the next stumbling block will occur when Queen Elizabeth dies and Charles succeeds her as king.
"That's going to be the point at which William will have a clearer idea of how many years it's going to be before he becomes king," the expert revealed," the expert revealed.
An online tabloid said the royal couple's relationship has been "pretty smooth sailing" since they exchanged vows in 2011. and they are believed to have avoided and kept away of issues when compared to other members of the royal family.
Wilkie went on to say: "There'll be a change in the way in which the royalty governs the country because Charles has got different ideas to Queen Elizabeth."
"It'll be interesting to see whether King Charles just holds the fort for William or whether he tries to be the king that he's always wanted to be and maybe creates a more difficult handover for William," the royal commentator concluded.
After the BBC royal documentary "The Princes and the Press" aired to the public on November 6, Monday, these rumors began to circulate in the media.
The program, which was hosted by BBC media editor Amol Rajan, focused on the brothers' personal interactions with each other, their spouses, and the media, eliciting a "furious response" from the Cambridges and other senior members of the royal family.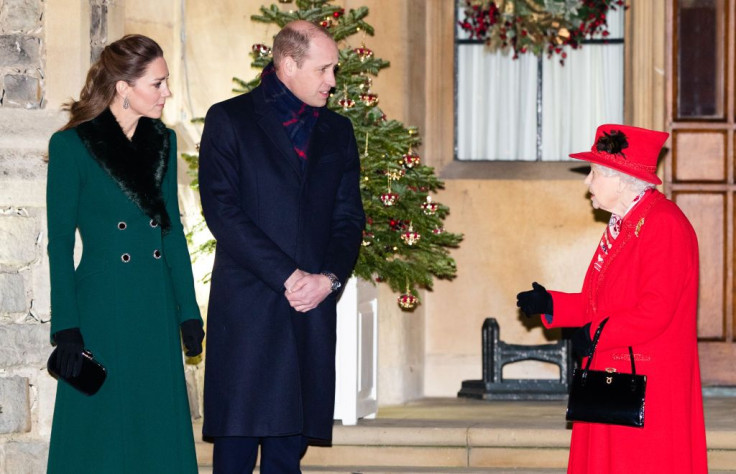 © 2023 Latin Times. All rights reserved. Do not reproduce without permission.