Reports said Queen Elizabeth II was "disappointed" when Prince William and Kate Middleton separated in 2007.
According to accounts, the pair had a four-year breakup before marrying. In a phone call, Prince William "cooled off" with Kate Middleton.
Katie Nicholl, a royal researcher and novelist, said Prince William had been so worried the Christmas before that he confided in Prince Charles and the Queen. The separation between William and Kate did not continue long, and they reunited weeks later.
"William had been having second thoughts and sat down with his father and his grandmother to have a frank discussion about his future with Kate," Nicholl shared (per Express).
The future Duke and Duchess of Cambridge met at St. Andrews University, where they were both students. According to Showbiz Cheat Sheet, the couple became close while living with pals in the same house and began dating in the early 2000s.
The couple tried to keep their relationship a secret for a long time, but when they went skiing together in Switzerland in 2004, it became public knowledge. The two, who had previously eschewed PDA, were pictured snuggling close to one another during the trip.
Many speculations have circulated over the years as to why the prince and his then-girlfriend broke up in 2007. Some royal analysts believe that because of the importance of his future, William wanted to be totally sure about everything and didn't want to hurry into marriage too soon. However, a senior advised the couple not to rush about anything.
During their joint engagement video, the couple addressed their split. "I wouldn't believe everything you read in the paper but in that particular instance we did split up for a bit. But that was just, we were both very young, it was at university, we were sort of both finding ourselves as such and being different characters and stuff. It was very much trying to find our own way and we were growing up, and so it was just sort of a bit of space and a bit of things like that and it worked out for the better," William explained. Kate then added she was not happy about the breakup. However, she clarified the split made her a better person.
On April 29, 2011, the Duke and Duchess of Cambridge married, and their first son, Prince George, was born in 2013, followed by Princess Charlotte in 2015, and Prince Louis in 2018.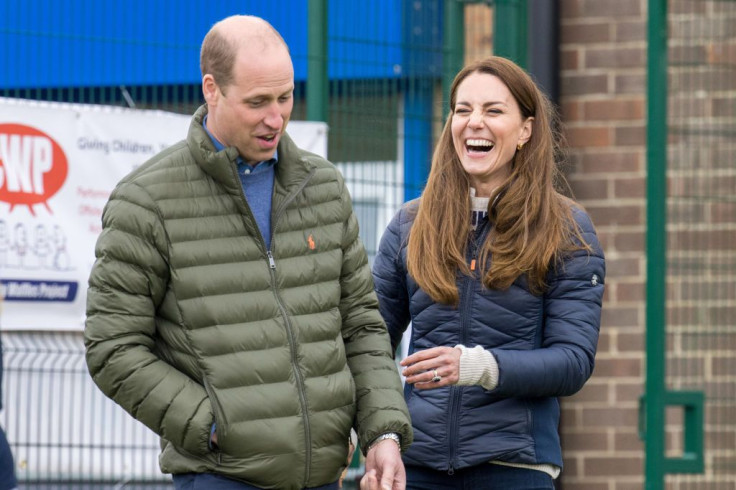 © 2023 Latin Times. All rights reserved. Do not reproduce without permission.