Prince William has slammed space billionaire Jeff Bezos and others involved in spaceflight industry. He urged them to abandon space tourism in favor of fixing the planet.
The Duke of Cambridge has criticized the space race and space tourism, claiming that the world's brightest minds should focus on fixing the planet.
His remarks come only a day after William Shatner of Star Trek made history by being the oldest person in space.
On Wednesday, the 90-year-old actor, best known for his portrayal as Captain James T Kirk on Star Trek: Enterprise, took off from the Texas desert aboard a rocket developed by Amazon founder Jeff Bezos' space travel business Blue Origin.
"We need some of the world's greatest brains and minds fixed on trying to repair this planet, not trying to find the next place to go and live," Prince William told BBC's Newscast.
Virgin Galactic, which provides a similar weightlessness experience and a perspective of the Earth's curvature from space, was founded by Richard Branson in July, just days before Bezos.
William spoke ahead of the first Earthshot Prize awards ceremony on Sunday, which he established to recognize those working on environmental issues. The Earthshot Prize will be awarded to five winners. Each winner will get $1.3 million (£1 million),
Prince William warned the Cop26 summit (per York Press) against clever talk, clever words, but little action.
The Duke of Cambridge told Newscast host Adam Fleming that he had "absolutely no interest" in flying to space and that the carbon cost of space voyages was a "basic matter."
He also noted that "climate anxiety" is rising among young people, whose "futures are basically endangered all the time."
"If we're not careful we're robbing from our children's future through what we do now. And I think that's not fair," he said in an Al Jazeera report.
BBC said the father of three urged grownups to "remember how much it meant to be outside and what we're robbing future generations of" by channeling their inner child.
When it came to warning about climate change, William said his father, Prince Charles, had a "difficult ride," adding, "It's been a hard journey for him."
He added that Prince Charles "spoke about climate change a lot more, very early on, before anyone else thought it was a topic" after his father, the late Duke of Edinburgh, influenced him.
The Duke narrated that it would be an utter disaster if Prince George "sat here talking" about preserving the planet in 30 years.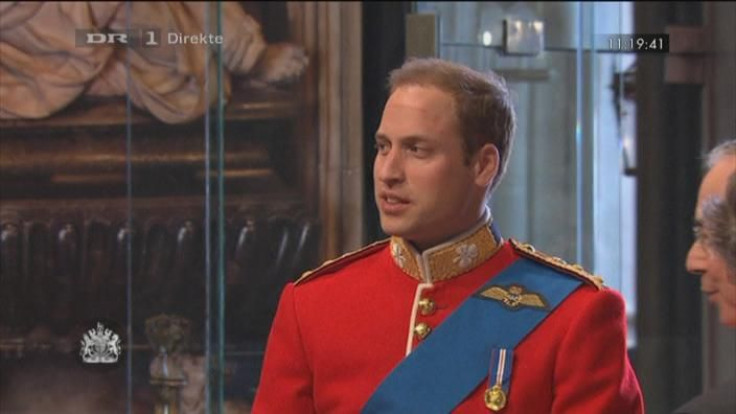 © 2023 Latin Times. All rights reserved. Do not reproduce without permission.