A striking ball dress from the Collection of Princess Diana, designed by Victor Edelstein in 1989, sold for $604,800 at Sotheby's Friday. The strapless dress of deep aubergine silk velvet, with a tulip-shaped stiffened skirt, features three paste buttons at the back.
The dress was the most costly royal gown to be auctioned off after selling for more than five times the pre-estimated amount.
The Princess of Wales wore the outfit in a 1991 official royal photograph as well as a 1997 photo shoot for Vanity Fair. The renowned dress is described as "a dramatic ball dress, in Infanta-style, from the collection of Diana, Princess of Wales" on the Sotheby's website. Victor Edelstein designed a strapless evening gown in deep violet silk velvet with a tulip-shaped stiffened skirt and three paste buttons at the back.
On the website of the auction house, the gown has an estimated price range of $80,000 to $120,000. Four bidders competed for the gown on Friday during the auction, and it was sold for $604,800 including fees, according to Forbes, citing Sotheby's.
Victor Edelstein, a British designer, created the dress as a part of his 1989 Autumn collection. The dress' original design concept had a tiara outline, which raises the possibility that it was created especially for Princess Diana. Edelstein was Princess Diana's longtime fashion designer who created dresses for her from 1982 to 1993, reports Ndtv.
In 1997, the purple dress fetched $24,150 at auction for the first time. The Princess had chosen to auction off 79 cocktail and evening gowns that year, and this particular garment was one among them. According to Vanity Fair, the money was donated to the Royal Marsden Hospital and the AIDS Crisis Trust.
"This gown in some respects looks very similar to gowns that would've been worn 100 years ago, and there's some version of this gown that's exactly the same today," states Cynthia Houlton, a senior vice president and global head of fashion and accessories at Sotheby's.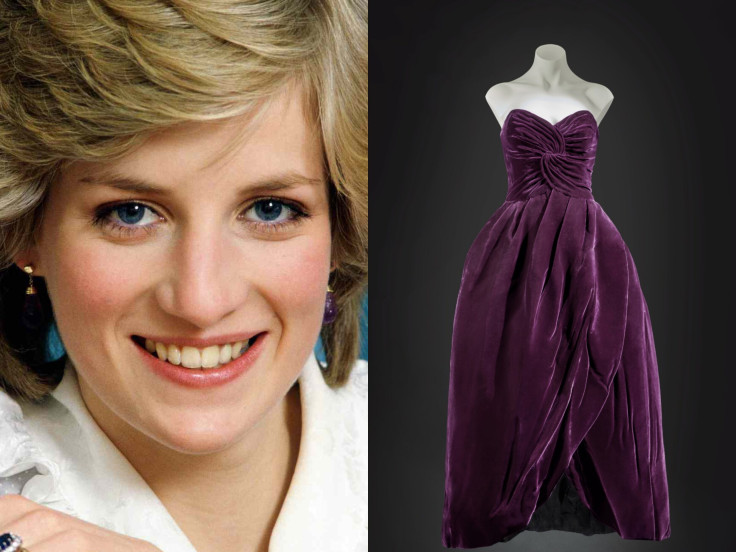 © 2023 Latin Times. All rights reserved. Do not reproduce without permission.