Despite being a blood-born princess, Princess Eugenie gets less media attention unlike the other female royals Kate Middleton and Meghan Markle, who married their ways into the royalty. There are reasons why Princess Eugenie is out of the spotlight. What could these reasons be?
Princess Eugenie is the youngest daughter of Sarah Ferguson and Prince Andrew, Queen Elizabeth II's second son. The Princess of York is the tenth in line to the throne and is the third of Her Majesty's four granddaughters.
Princess Eugenie is called a "spare princess" due to her spot in the line of succession to the throne. The princess too is known for the ridiculous hats she wore at Prince William and Kate Middleton's wedding in 2011.
But other than raising controversy for her bold fashion statement in 2011, the public has been hearing less of Princess Eugenie. The last time the Princess of York made news was in 2018, when she and Jack Broosbank married at Windsor Castle.
However, there are possible reasons that Princess Eugenie is not as popular as Kate and Meghan. For one, she is the daughter of Sarah and Prince Andrew, who have a very scandalous past. The Duke and Duchess of York shared a happy married life for 10 years until they divorced in 1996.
Sarah involved herself in a toe-sucking scandal with her photographs plastered all over the tabloids around the world. Prince Andrew's father, Prince Philip, has held a grudge against her since the scandal.
Prince Andrew has his share of controversies too. He has questionable association with American financier and registered child sex offender Jeffrey Epstein. The Duke of York was also linked to Tarek Kaituni, known gun smuggler, who allegedly paid for his vacation in Tunisia. The prince has also been criticized for his travels, which cost taxpayers $18.9 million for travel and security expenses.
The scandals surrounding Princess Eugenie's parents may have affected the princess' appeal to the public. Royal historian Marlene Koenig told an online source that "The sins of the parents have rested on the children."
Another factor that may have affected Princess Eugenie's media presence is the fact she is not a working royal. A nonworking royal such as Princess Eugenie does not represent the royal family in public engagements and therefore doesn't get much public exposure.
As a nonworking royal, who is not supported financially by the royal family, the Princess of York had to get a regular job just like a commoner. Princess Eugenie works full time, and in fact she is proud that she is able to use her degree in art from the university to work as an art director at Hauser & Wirth.
Princess Eugenie does not mind if she's not called a princess. On the contrary, she's quite bothered being addressed as one. Probably one of the reasons she's not much in the spotlight is that she also prefers it that way.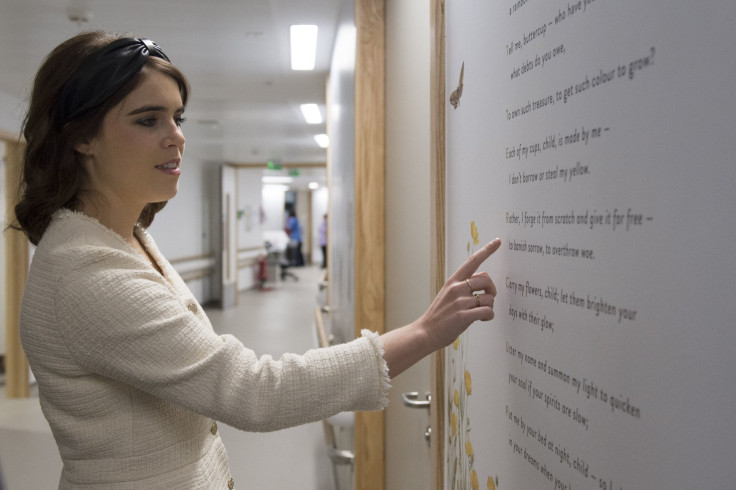 © 2023 Latin Times. All rights reserved. Do not reproduce without permission.