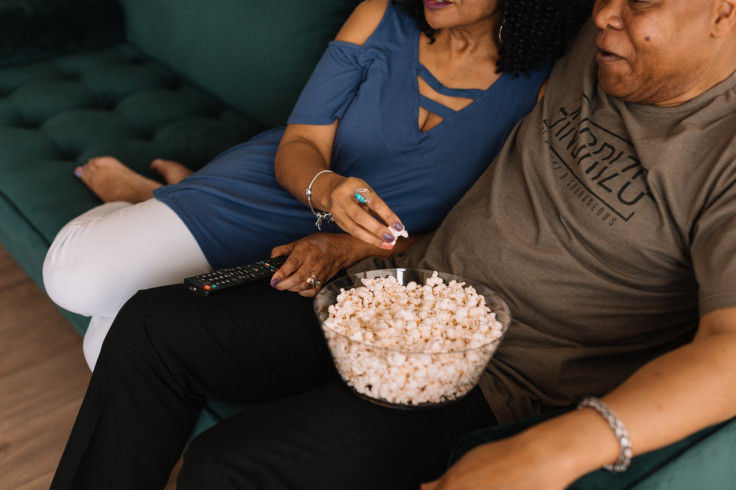 Although the coronavirus pandemic has changed everyone's dynamic and plans, and the National Puerto Rican Day Parade might not be able to march up Fifth Avenue, somehow, la fiesta debe continuar.
To help all Puerto Ricans to continue the parade's legacy while celebrating from home, Pantaya, a streaming destination that contains the best Spanish-language movies from some of our favorite actors like Eugenio Derbez, Omar Chaparro and Miguel Angel Silvestre, is showcasing a number of series and movies from the Caribbean; and more specifically, Puerto Rico.
To celebrate this beautiful nation's heritage, culture, leaders, educators, artists, and celebrities that have left a cultural footprint on the contiguous United States, you can spend the day streaming some of the work that these, and other artists and directors have been a part of.
Find below a few notable Puerto Rican films that you can enjoy all day every day:
Watch how this two-time Latin Grammy Winner, the pioneer of rap in Spanish, Luis Armando Lozada Cruz, or better known as Vico C, made a comeback in his career when all odds were against him.
Shot in Puerto Rico and directed by Puerto Rican native Eduardo Ortiz, Marcelo tells the moving story of Papote, a father who is a frustrated, aspiring actor looking to find his break-through in the theater. When he finds out that his ex-wife's partner receives a job offer in Orlando and they plan to take his son, the film shows how a father would do the impossible to stay close to his son.
The multi-platinum, Puerto Rican-Dominican reggaetón artist, Ozuna returns in this sequel along with Dominican-American beauty queen, Clarissa Molina.
This film became the second highest-grossing movie in Puerto Rico and is a good vs. evil story where a developer wishes to tear down a beloved neighborhood basketball court and venue, sparking objections from the community.
This comedy marks the cinematographic return of Chucho Avellanet and is a production of La Industria Films.
© 2023 Latin Times. All rights reserved. Do not reproduce without permission.