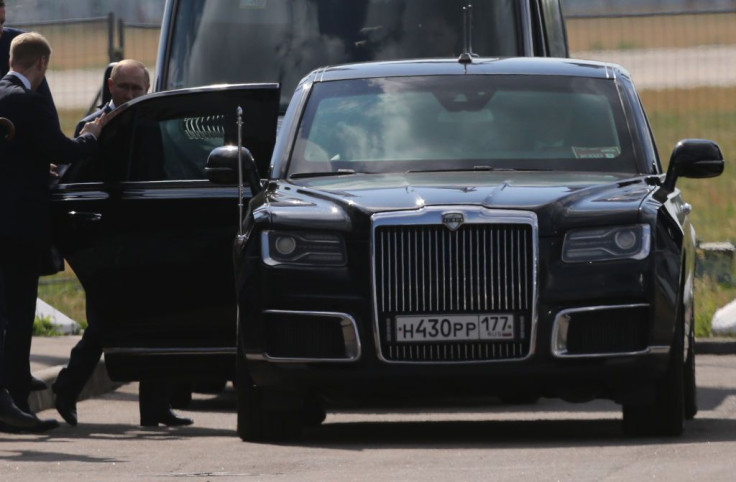 Russian President Vladimir Putin is alleged to be the world's richest person with a hidden fortune of 200 billion pounds ($2,63,21,20,00,000).
Putin's fortune
According to Daily Mail, he siphons off up to 50% of every ruble made in Russia by the country's most powerful people. To hide his extraordinary wealth, Putin uses his children, lovers, KGB cronies, allies from his time as the Mayor of St Petersburg, university school friends and childhood buddies, according to Alexei Navalny.
Among those who are apparently helping Putin in hiding his wealth is his childhood friend's butcher son who has an unexplained fortune of $500 million. Putin's cousin's nephew also has an unexplained $500 million fortune. His former KGB boss who is now head of one of Russia's biggest oil companies is also said to be part of the list. According to Navalny, Putin owns a vast palace on the shores of the Black Sea worth $1billion. He is also believed to have fortune hidden across the globe in the form of investments, property and businesses held by his allies.
Putin's daughter owns property a Surrey estate
Activists also claim that one of his three daughters owns a property in a leafy Surrey estate. Security has been stepped up around the Surrey estate in recent months, according to Lesia Scholey, a Surrey activist with Ukrainian heritage. Public footpaths leading to a nearby fort have reportedly been blocked for locals. Scholey said that there have been rumors for years "Putin's daughter owns a house there and oligarchs certainly own properties there as they use as bolt holes." According to the activist, Russian money has all the "protection UK law can get it, but residents lose out on their own areas and history."
From Putin's marriage to Lyudmila Putina, he has two daughters -- Maria, 35, and Katerina, 34. Putin and his wife parted ways in 2013. Elizaveta, a product of a relationship with his cleaner Svetlana Krivonogikh, was born in 2003. Krivonogikh lives in Monaco with her daughter after amassing a $100 million fortune shortly after she gave birth to her child.
This comes as the National Crime Agency's kleptocracy squad launches its hunt for the Russian leader's assets in the UK. The 'Kleptocracy Cell' is established to target those trying to evade sanctions imposed in the wake of Russia's invasion of Ukraine. Putin insists he only earns £70,000-a-year ($92,124.20) from his state salary in addition to a KGB pension.
Putin's fortune and sanctions
In the wake of Russia's invasion of Ukraine, the US and the UK slapped severe sanctions on Russian individuals and companies. Yet Putin, who is the person most responsible for the decision to invade, is not a target of sanctions, reported Fortune. There is no firm evidence of Putin's actual wealth, and sanctions would put the president's assets at risk.
In 2015, Hermitage Capital Management CEO Bill Browder, who previously worked as a fund manager in Russia, commented on Putin's wealth, reported Yahoo! News. He said that after "14 years in power of Russia, and the amount of money that the country has made, and the amount of money that hasn't been spent on schools and roads and hospitals and so on, all that money is in property, bank, Swiss bank accounts, shares, hedge funds, managed for Putin and his cronies."
Meanwhile, Putin on Thursday launched a "full-scale" attack in Ukraine. His troops reportedly blasted missiles and bombs in Ukrainian cities at dawn. The attack came just hours after he declared war on Ukraine in a televised address calling for the "de-Nazification" of the country.
The West responded in a swift manner, with British Prime Minister Boris Johnson vowing that he would impose "massive" sanctions on Russia that would "hobble" its economy. Johnson said the details of the sanctions would be coordinated with the UK's allies in other countries. He asked the West to end its dependence on Russian gas and oil in response to the invasion.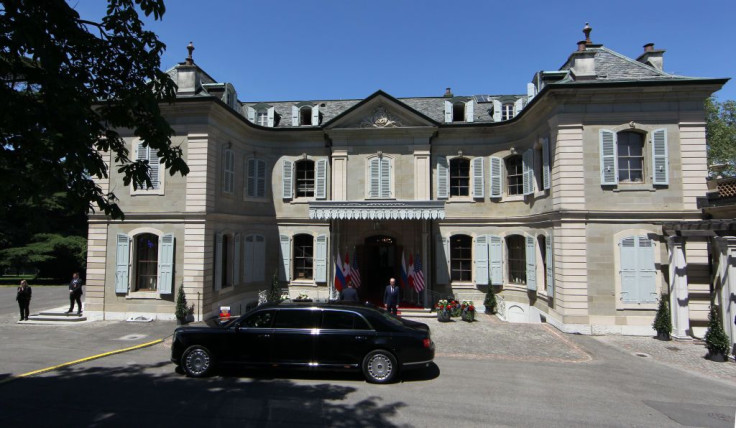 © 2023 Latin Times. All rights reserved. Do not reproduce without permission.