Putin pal and Russian oligarch Vladimir Strzhalkovsky's Malta-registered superyacht Ragnar is stuck at a quay in Narvik, a port city in northern Norway, after running out of fuel and being "discriminated" against by local oil fillers who refused to help them top up their supply.
The custom-built Ragnar, which amenities include "a BigBo amphibious ATV, heli-skiing equipment, four Sea-Doos, four ski scooters, six Seabobs, a multipurpose island, and a giant slide," is currently moored up alongside a U.S. navy cargo vessel with connections to the NATO exercise cold response, according to NPR.
"We find the discrimination against us, extremely unjust," the yacht's captain, Robert Lankester, wrote in a statement. He said he wants to bring the ship back to its homeport in Malta.
Notably, Strzhalkovsky is not on the European or U.K. sanctions list, and the yacht's crew is not Russian. However, the 68-meter (223 feet) superyacht is under scrutiny by the Norwegian government amid the owner's close association with Putin.
While Norway, which is not a member of the European Union, cannot unilaterally levy sanctions, local suppliers may act on their accord in refusing to sell fuel to the ship.
"There are no established channels for third-party countries like Norway to come with their suggestions for the list," Foreign Minister Anniken Huitfeldt said on Tuesday per the Daily Beast.
A former KGB agent, Strzhalkovsky made U.S. headlines in 2017 when members of Congress scrutinized then-Secretary of Commerce Wilbur Ross' business dealings with Russia and his former role as vice-chairman of the Bank of Cyprus.
Meanwhile, SuperyachtNews reported that sources claimed people on board the booking-inspired vessel face hostility from crowds who mistake them for KGB agents.
Sven Holmlund, a local oil supplier, offered little empathy for the crew of 16 westerners and said, "Why should we help them? They can row home or use a sail."
Other locals have since stepped up and offered to help ensure the crew's safety, with the port of Narvik supplying the yacht with extra fencing and surveillance.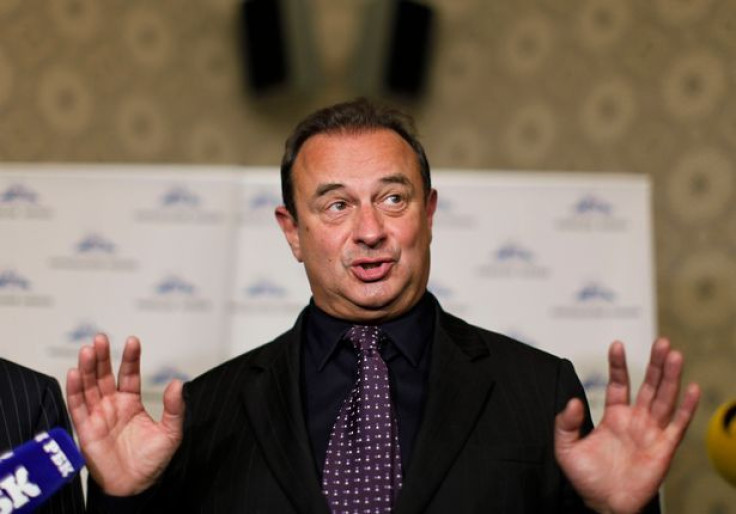 © 2023 Latin Times. All rights reserved. Do not reproduce without permission.