Officials finally found the remains of a Russian model who called Vladimir Putin a "psychopath" stowed in a bag more than a year after she mysteriously disappeared.
Gretta Vedler, 23, also said on social media that Putin's efforts to 'improve Russia' will end in tears.
Dmitry Korovin, her 'jealous' ex-boyfriend, has acknowledged strangling her to death in Moscow a month later, in February last year, over a money dispute.
He told interrogators that he stayed in a hotel room with her body for three nights before placing it into a new suitcase and traveling 300 miles to the Lipetsk region, where he kept it in the car for over a year.
He continued to publish photographs and messages on the model's social media accounts to give the impression that she was still alive.
According to Daily Star, Korovin got into Gretta's social media accounts after murdering her to publish photos of himself so no one would guess she had died.
Despite that, Vedler's fans were encouraged to believe she was out on romantic dates.
However, Daily Mail said a male friend named Evgeniy Foster - a blogger in Kharkiv, Ukraine - got suspicious.
He contacted a friend in Moscow to register a missing person report, sparking a search that led to officials finding Vedler's remains. Officials found her lifeless body decaying in the boot of an abandoned car.
Korovin is seen in a video released by Russia's Investigative Committee, demonstrating how he killed the model and confessed to the crime.
The model's precognitive posts about Putin in January 2021, a month before Korovin murdered her, are not linked to her death but are unsettling in light of events since then.
Vedler showed her concern about Putin's alleged repression of protesters and what she perceived to be an ambition to build a larger Russia.
"Given the fact that Putin went through a lot of humiliation in childhood, he could not stand up for himself due to his [slight] physical form, it is not surprising that he left after law school and joined the KGB," she wrote.
"Such people are timid and fearful from childhood, afraid of noise and darkness, strangers, so traits such as caution, restraint, and lack of communication are developed early in their character," Vedler said.
"I can only assume, in my opinion, a clear psychopathy or sociopathy is seen in him," she continued.
She explained that constantly experiencing a sense of fullness and sharpness of life is essential for psychopaths.
"So they love risk, intense experiences, intense communication, intense activity - an intense and dynamic life," Vedler said.
The model also believed Putin genuinely wants to improve Russia's integrity and honestly wishes the Russian people well.
But she made clear she had grave doubts.
"I think you know the answer to this question yourself," she said.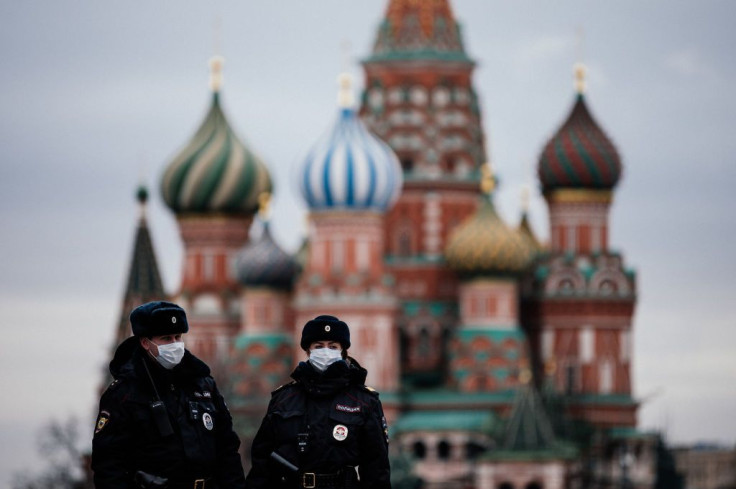 © 2023 Latin Times. All rights reserved. Do not reproduce without permission.