The Zaporizhzhia Nuclear Power Plant was set on fire by Russian forces, following which the International Atomic Energy Agency (IAEA) said Friday that "essential" equipment at the site has not been affected by it.
IAEA gave the confirmation via Twitter after having a word with Ukrainian authorities, and also said, "Plant personnel (are) taking mitigatory actions."
Andrii Tuz, Zaporizhzhia nuclear power plant spokesperson, told CNN Friday, that the plant has not sustained any critical damage. This comes after early Friday, Ukrainian officials reported a fire at the nuclear power plant, which is located in the city of Enerhodar, southeastern Ukraine.
Meanwhile, a top aide of Ukraine President Volodymyr Zelensky pleaded for more support from the West to fend off Russia's attacks. Andriy Yermak, the head of the Ukrainian presidential office, wrote a New York Times guest post that he penned from a bunker beside Zelensky. In the essay, he warned that Russian President Vladimir Putin would "go for blood beyond Ukraine" if more efforts are not made to stop him. Yermak wrote that this war could be a "prologue to a greater European or even global massacre."
He wrote as officials in Mariupol said a "full-scale genocide" was underway after Russian troops unleashed a 15-hour artillery barrage. He noted that not since the end of World War II has Europe seen "violence and naked territorial ambition at such a scale." Yermak called on the North Atlantic Treaty Organization (NATO) to impose a no-fly zone over Ukraine.
He also pleaded for Ukraine's allies to send it more firepower, including antitank and antiaircraft weapons. He also asked for a full embargo on all Russian exports, including oil, to Europe and America.
Ever since Russian military entered Ukraine, Ukrainians from all walks of life are stepping up to fight for their land, freedom and democracy. Last week, the government handed out tens of thousands of automatic rifles to civilians, and asked men between 18 and 60 years to fight Putin's invading troops. Even lawmakers and executives have joined in the fight.
Volodymyr Omelyan, Ukraine's former minister of infrastructure, told Fox News that after seven days with a machine gun, he started to "forget that I can also talk to people." Reserves have been activated by the military and citizens volunteered for militias. According to sources, so many people tried to enlist earlier this week that government offices saw delays in processing them.
A group of defiant Ukrainians built up makeshift defenses, roadblocks and checkpoints in Kyiv, which is Ukraine's capital and Putin's prime target. Omelyan said Russians will "never capture Kyiv," and they "are ready to fight."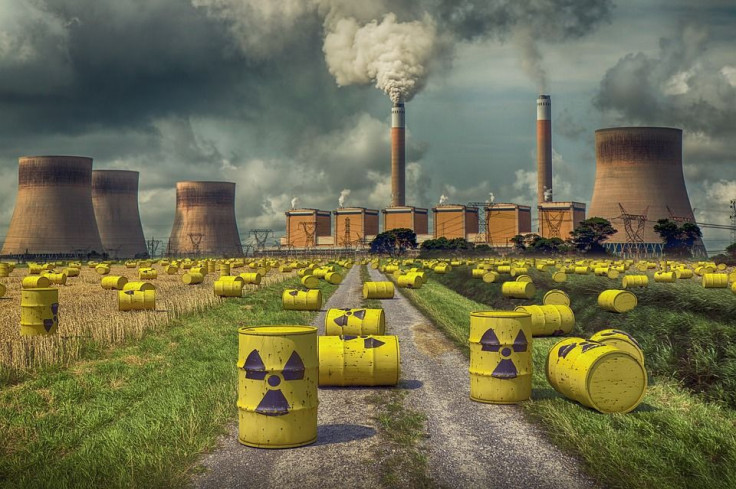 © 2023 Latin Times. All rights reserved. Do not reproduce without permission.