Tennis star Sergiy Stakhovsky made a brave move as he decided to return to Ukraine to defend his homeland against the Russian invasion.
Stakhovsky is a former tennis player who became popular after defeating Roger Federer in the second round of Wimbledon in 2013. He announced his retirement after the latest Australian Open. He told Sky News about his decision to travel to Ukraine to fight against Russia. "I signed up for the reserves last week," he said. "I don't have military experience, but I do have experience with a gun privately." Stakhovsky has been uploading posts on his social media daily.
During his interview, Stakhovsky continued to attack the leaders of the European Union for not doing more to deal with the conflict between Russia and Ukraine since it started in 2014. "It makes the world of difference to our armed forces that they are not alone at least in a media environment, but let's be realistic here, it's been eight years of war with Russia. Where was all of this for eight years? None of us believed that this could happen, and yet it happened," he said.
"None of the European leaders or the world is ready to help, ready to put the fight in Ukraine maybe for a better Europe in the future, because once Ukraine is lost, we will resist." He also admitted that his wife struggled with his decision; putting himself in harm's way was not easy and they have not yet told their children about it.
Meanwhile, Stakhovsky is not the only one to show courage for his homeland Ukraine, Elina Svitolina, a 27-year-old who has won 16 titles and has been ranked as No. 3, also went to show her support for her homeland through social media platforms. She also declared that she would protest Russia's actions by refusing to play a match against any Russian player.
This decision served as a warning to the Women's Tennis Association (WTA), and due to Svitolina's stand, the international governing bodies of tennis, including the WTA, released sanctions that cancelled tournaments in Russia. Russian players will be permitted to participate in tournaments globally, however, they are barred from competing in the name of or under the flag of Russia until further notice.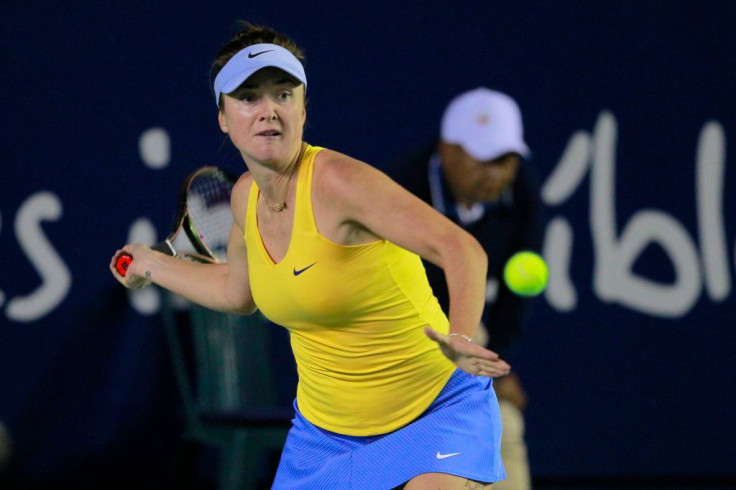 © 2023 Latin Times. All rights reserved. Do not reproduce without permission.