An old man from the Philippines was surprised to find out seeing a python at his home in Jaro, Iloilo City in a report on Tuesday, Dec. 14.
The man was identified as Jerry Jacosalem, a resident of Barangay San Isidro in the said province.
According to a report by GMA News, the 69-year-old ended up with injuries in his head and hands as a result of the snake attack. He told the news outlet how he was awoken from his slumber after feeling some pain in his head and hand.
When he went to check, he was surprised to see the python. He immediately sought help from neighbors after getting attacked by the reptile.
Local police arrived and successfully captured the python. They believe that the snake came from the rivers and was looking for something to eat.
Despite getting bitten, Jacosalem is expected to survive from the snake bite. Pythons are not known to have venom. The reptile was immediately surrendered to the Philippines' Department of Environment and Natural Resources.
In related news, it was a different story over in Thailand last week.
An 8-feet python swallowed a pet cat in the Surin province on Dec. 7. A farmer named Chalom Suksabai discovered the snake slithering under the metal gate of his home when he heard dogs barking loudly, the Daily Mail reported.
When he spotted the snake, Suksabai tried to drive the snake out but to no avail. Instead, the 8-foot python that allegedly weighed 20 kg., went into his home instead.
The farmer called on specialists to handle the matter. Most saw how the snake was pulled out of Suksabai's home with a noticeably bulging stomach. The said python is believed to have originated from a sugarcane field near the Thai farmer's home.
Villagers also reported seeing other snakes and losing their pets to the hungry reptiles.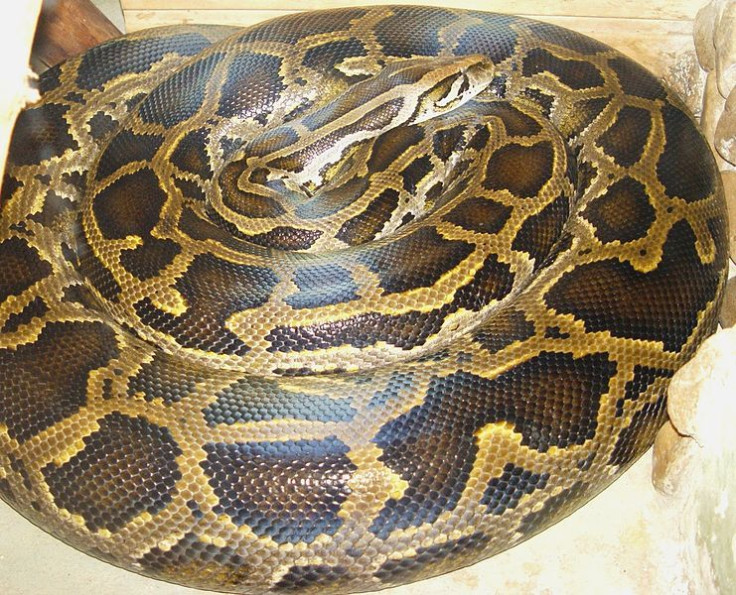 © 2023 Latin Times. All rights reserved. Do not reproduce without permission.