Qatar has unveiled on Wednesday the 6,000-cabin fan village close to its airport that will house fans on the lower-end of the income spectrum, reportedly giving accommodations close to the stadiums without breaking the budget of many traveling to the country.
The new cabins, which are close to the Doha International Airport and Hamad International Airport, have the capacity to keep over 12,000 people in its cabins, with artificial green grass covering many of the walkways outside and common areas filled with large bean bag chairs, according to the AP News.
The actual cabins contain twin beds that can hold up to two people, as well as a night stand, a small table and chair, air conditioning, and the guest's own personal toilet and shower inside. Each cabin will cost somewhere between $200 to $270 per night, ABC News reported.
Qatar's Supreme Committee for Delivery and Legacy's head of accommodation Omar al-Jaber claimed that over 60% of the cabins have already been booked in the lead-up to the games, and that they will be expecting more bookings as the date of the games grow closer.
"Most of the fan[s], they prefer if it's not a hotel, they prefer the apartment and villa," he added.
A 40-minute commute is expected for many of the fans staying in the villages, which reportedly includes a metro station and a bus stop that said fans can use in order to go to and from the stadium to attend the World Cup games.
Other rooms will also reportedly be offered on a farther site at a cheaper price of $80 a night.
The 2022 FIFA World Cup has been dogged with much criticism, with many fixating on the high prices of accommodations in the country due to the fact that it lacks the infrastructure necessary to house all the fans, teams, volunteers, and workers coming in for the games.
Despite this, al-Jaber claimed that the country will have enough accommodations for those who will decide to go to Qatar to enjoy the games, from hotels and the fan villages to cruise ship rooms, caravans, and open camping grounds. "We have enough accommodation and people still they can come and enjoy the tournament and of course they can choose what they are looking for from the accommodation," he said.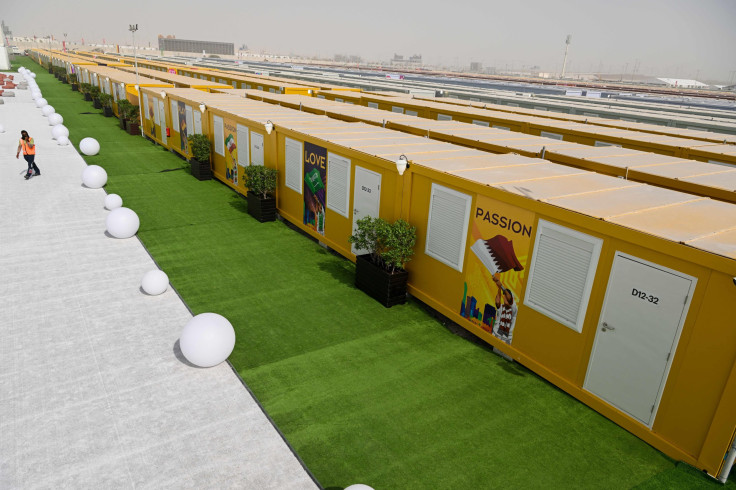 © 2023 Latin Times. All rights reserved. Do not reproduce without permission.