The members of the royal family are understandably raised with a different background with different sets of traditions and rules to abide by. In essence, however, they too have some very human wants and desires, among which are the guilty pleasures of food. Here are some of the take-out orders they've been known to binge on.
Queen Elizabeth
The Queen is known to be not too experimental with her food, adopting an "eat to live" mentality compared with her husband Prince Philip's "live to eat" lifestyle. Despite this seemingly bland outlook, Her Royal Majesty is known to indulge in takeaway food while at Balmoral.
"She very occasionally treats herself to fish and chips when at Balmoral," the source revealed. "A footman is despatched to get it from the local town of Ballater."
Prince William
Prince William admitted that takeaway food is "very important." "It's a real conundrum when it comes to it. Pizza, curry, or Chinese," he said when asked what takeaway he prefers. The Duke of Cambridge also has a taste for the South African restaurant chain Nando's after being introduced to it by one of his protection officers.
One factor that makes decisions easier for the royal couple would be Prince William's weakness to spice. "I'm not so good with the spicy food though," he admitted in an interview. "I'm not good at spice."
Kate Middleton
Kate Middleton, on the other hand, revealed her strong preference for Indian food, particularly her love for curry. Kate and William once revealed that their takeaway dinners were usually accompanied by a side of television, and their favorite shows to watch are "Homeland" and "Game Of Thrones."
Prince George And Princess Charlotte
The Duchess of Cambridge revealed that her children Prince George and Princess Charlotte are both big fans of pizza, just like their parents. She also revealed Charlotte's love for pasta to a patient she spoke with in London.
Prince Harry
Like his brother, the Duke of Sussex is also a big fan of Nando's chicken. In one instance, Harry visited the store a bit before midnight and ordered a pitta with extra cheese and a side of creamy mash, together with a double chicken wrap with chips.
What surprised fans was his sauce choice. He opted for the lemon and herb sauce, which is the chain's least spicy dressing.
Harry and William were also known to love Mcdonald's growing up as their mother, Princess Diana, would take them there as a treat. It was said that Prince Charles was kept in the dark about their fast food binges.
Meghan Markle
Meghan Markle revealed her unhealthy food craving: French fries! Her healthy lifestyle, however, is tailored to allow her to fulfill her chip craze.
"It's all about balance, because I work out the way I do, I don't ever want to feel deprived," she said. "I feel that the second you do that is when you start to binge on things. It's not a diet; it's a lifestyle eating."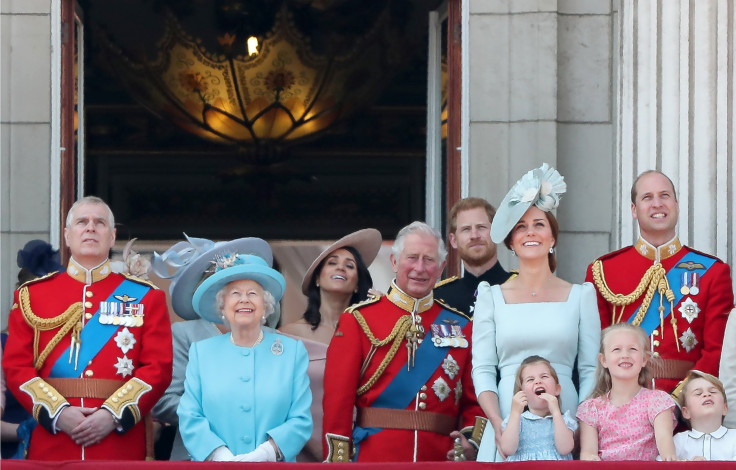 © 2023 Latin Times. All rights reserved. Do not reproduce without permission.