Queen Elizabeth is reportedly confident that the British monarchy is in good hands with Kate Middleton. A royal expert has revealed that the Queen admires Kate and is a huge fan of her granddaughter-in-law.
It is no secret for royal followers that Queen Elizabeth initially did not like Kate for Prince William. Over the years, however, her impression of her has changed. From being an inexperienced young lady, Kate has noticeably developed into a fine woman who fits so well into the royal mold, and the Queen absolutely loves her for that.
According to a royal family expert, Queen Elizabeth admires how Kate seems to embody the same British sentiment of "keep calm and carry on" as she does. The Queen reportedly loves that the Duchess of Cambridge is ordinary and does not get uptight but is so good at getting things done.
In a recent podcast, royal insider Angela Mollard explained that Queen Elizabeth admired Kate all the more after her recent tour to Pakistan with Prince William. "We have seen that so much in the past year, the way she has grown with her family," said Mollard. "The way at Halloween she took her kids into Sainsbury's to pick their polyester Halloween costumes like any other kids in Britain. She's just ordinary, she doesn't get uptight," she added.
Mollard also cited the scandals that Prince William had gone through this year following his suspected affair with aristocrat Rose Hanbury, and how Kate managed to keep her cool through it. The royal insider said that just like Queen Elizabeth, Kate knows how to keep her cool through such private ordeals.
"The Queen's entire manifesto through these years has been sense of duty, keeping calm, unflappability," said Mollard. "Kate is embodying that and she will see that will take the royal family into the future in a way perhaps her own children haven't managed to do," she added.
According to reports, Kate Middleton has already been taking cues from Queen Elizabeth as she prepares for Prince William to be king. Considering the way Kate does her duties, Queen Elizabeth is certain that her granddaughter-in-law will continue to be a great asset to the royal family in the future. In fact, she reportedly trusts her more than she trusts Prince Charles or any of her children.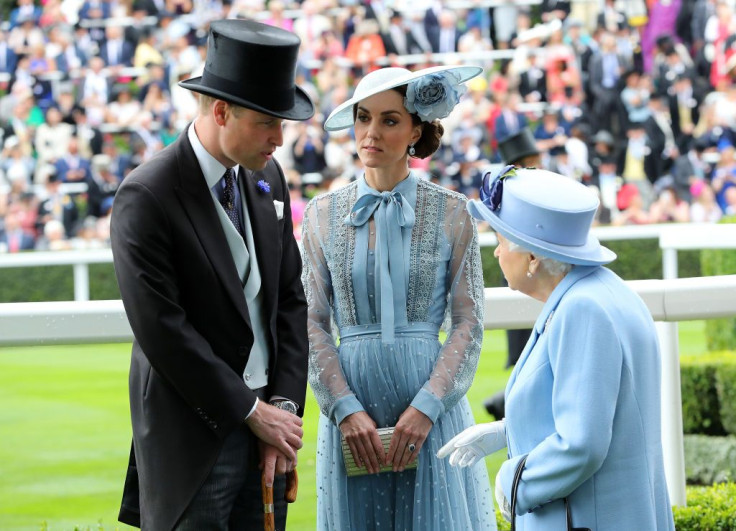 © 2023 Latin Times. All rights reserved. Do not reproduce without permission.