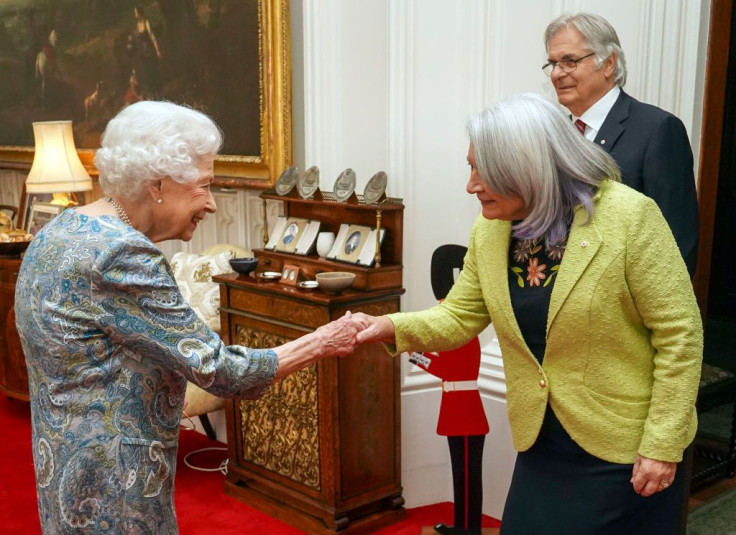 Queen Elizabeth was seen back at work, Tuesday, as she welcomed the new Governor General of Canada, Mary Simon and her husband Whit Fraser for tea in the Oak Room at Windsor Castle after missing out Monday's Commonwealth Day service.
The Queen was dressed in a blue and purple patterned shift dress, as she was pictured shaking hands with the new ambassador — who wore a yellow-green jacket over a black dress. The meeting marked her second engagement since recovering from coronavirus — her first was with the Canadian Prime Minister Justin Trudeau on March 7.
She also reportedly spoke virtually to Enkhsukh Battumur, who has presented his Letters of Credence as Ambassador from Mongolia to the Court of St. James's, the royal court for the Sovereign of the United Kingdom. Then Ganchimeg Purevdorj received and presented the Letters of Recall of her predecessor and her own Letters of Credence as Ambassador from the Republic of Tajikistan to the Court of St. James's.
Meanwhile, on Monday, the Prince Charles represented his mother in Westminster Abbey for the annual celebration of the Commonwealth. The Queen was absent at the high-profile event to prioritize her comfort. Senior royals who attended the Commonwealth Day service also included Prince Charles' wife Camilla together with Prince William and Kate Middleton. The Duke and Duchess of Gloucester, Prince Richard and Birgitte, were unable to attend due to the Duke testing positive for Covid-19.
In the Queen's message for Commonwealth Day, she said that it had made her happy to assert the pledge she made in 1947, which is to devote her life in service during her Platinum Jubilee year. She is understood to be significantly "regretful" on what would have been her first public appearance since October.
A royal source told Daily Mail, "It's not a great surprise that the Queen won't be attending the Commonwealth Day service. Anyone who reaches the age of 95 would find it difficult to stand for long periods of time. She has said herself that she has been finding it difficult to walk lately. She has also been recovering from Covid."
The source added," I don't think anyone really expected her to attend under the circumstances. She has to take things steady. She will be disappointed but it is a sensible precaution"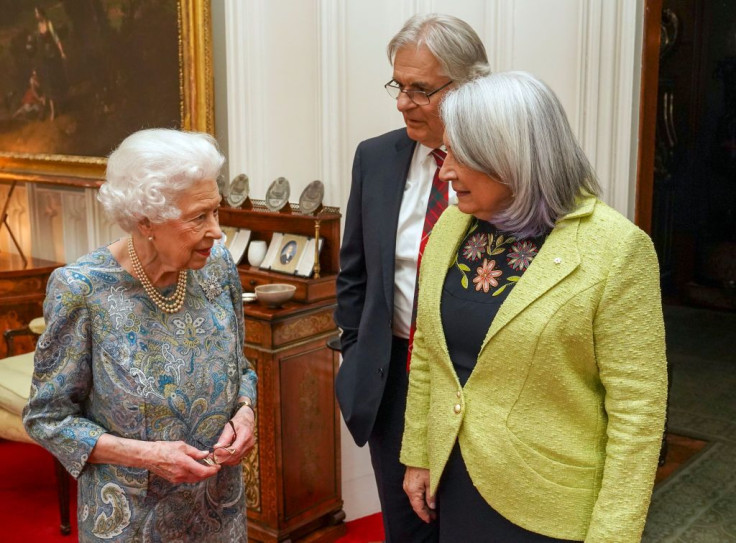 © 2023 Latin Times. All rights reserved. Do not reproduce without permission.