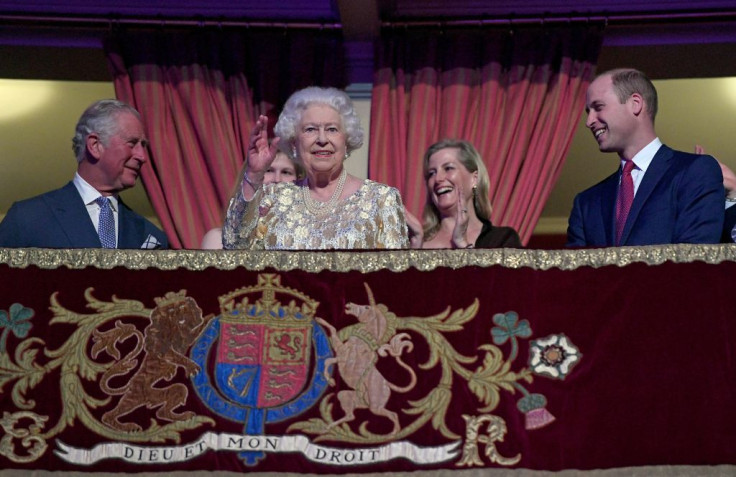 Queen Elizabeth has been reigning as Britain's ruler for a long time. In fact, she has been leading the Commonwealth for 67 years and this made her the longest-serving monarch in history.
At 93 years old, Her Majesty is still active but royal experts and observers are speculating that she will be stepping down soon since she is already old to continue carrying out her duties. Once she leaves the throne, the natural heir is Prince Charles but a journalist opined that the Queen will skip her son and pass the crown to her grandson and second in line to the throne, Prince William.
According to Express, Sherrie Hewson, a broadcaster, stated that Queen Elizabeth will remain on the throne for as long as she wishes and then choose Prince William as the next king. She was also asked if Her Majesty should give up the crown already and she said "no."
"If it's not broken, don't fix it," Hewson told 'Jeremy Vine on 5.' "I think everybody, even if you are not a royalist, adores the Queen. They love her, they think she's been there 67 years – four years longer than Queen Victoria."
The journalist explained that Queen Elizabeth deserves to be in the palace for as long as she wants to serve the British people. "The time will come, naturally, that she'll pass it on and I think it will be to Prince William," she added.
With this opinion that the Queen is planning to disregard the line of succession and declare Prince William as the next ruler of England, the question is - Is it possible for Her majesty to bypass Prince Charles in favor of her grandson? The answer is "no" as per Reader's Digest.
The publication stated that even if Queen Elizabeth wants to pick and change who will succeed her to the throne, she simply does not have the power to do so. Based on the 1701 Act of Settlement, changing the successor is against the law because the rule specifically outlined that a monarch's heir should be a direct successor and a Protestant. Also, as it was the Parliament that instituted this rule, the Queen can't modify it as she likes.
Lastly, as BBC America noted, the fundamental of the modern British monarchy is the tradition and continuity of the line to the throne so Her Majesty can't break this. The only way that Prince Charles will not be crowned as the next king is if he dies before Queen Elizabeth.
© 2023 Latin Times. All rights reserved. Do not reproduce without permission.