The announcement of Prince Harry and Meghan's brand-new Netflix docu-series has created ripples in the international community on Thursday, as many wonder if the move reeks of desperation from the couple.
The docu-series, which is set to film Prince Harry and Meghan in their Los Angeles home, has many royal experts and workers buzzing due to the potential drama that the move may cause with Harry's royal family members as well as the perceived invasion of privacy that the move may bring upon Harry and Meghan, according to GEO TV.
"Harry wanted privacy and to be ordinary. He also hated cameras. But he's ended up doing an at-home docuseries for Netflix," royal biographer Angela Levin said. "Does he need to be searched for hidden cameras on Jubilee days? Will he steal the event from the Queen?"
Other royal workers have come out of the woodwork to wonder if the brand-new reality docu-series will affect the Queen's upcoming Platinum Jubilee, as many point out that Netflix may seek to increase drama to the show by bringing its cameras there, the Daily Mail reported.
"For any good fly-on-the-wall documentary, you need some tension, you need drama, otherwise it's just boring," editor Richard Eden said. "Netflix really do want bang for their buck. What we're thinking now [is] will they be bringing Netflix with them for the Jubilee celebrations?"
"It smacks of desperation," former press spokesman Dickie Arbiter said. "It's a bit rich, two people who left the U.K., walked out of the Royal Family, because they wanted privacy, they've done nothing else but put themselves up front and a week doesn't go by when there isn't some sort of statement coming out of their PR people."
The docu-series is rumored to be set for release by next year, though Netflix is reportedly trying to push for its release to coincide with Prince Harry's tell-all memoir.
"You have two seemingly commercial deals, one with a publisher, one with a production company, presumably there'll be a level of competition there about stories and content," royal correspondent Victoria Murphy said.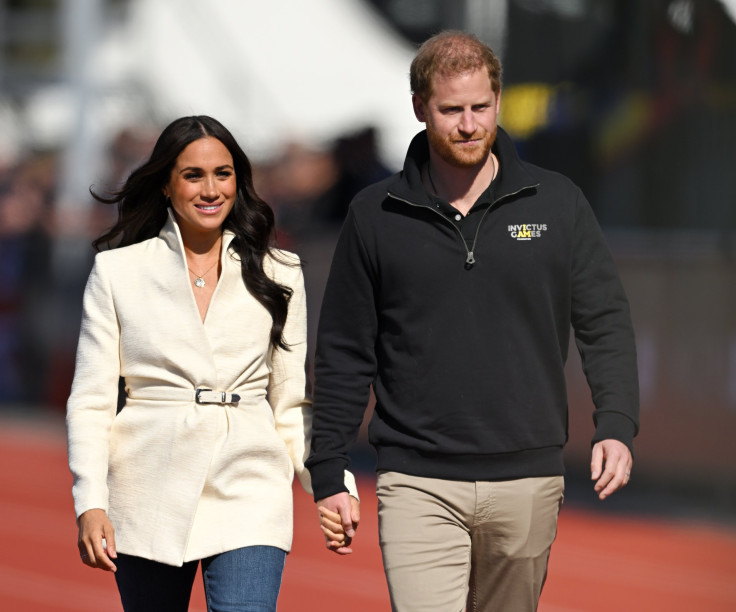 © 2023 Latin Times. All rights reserved. Do not reproduce without permission.