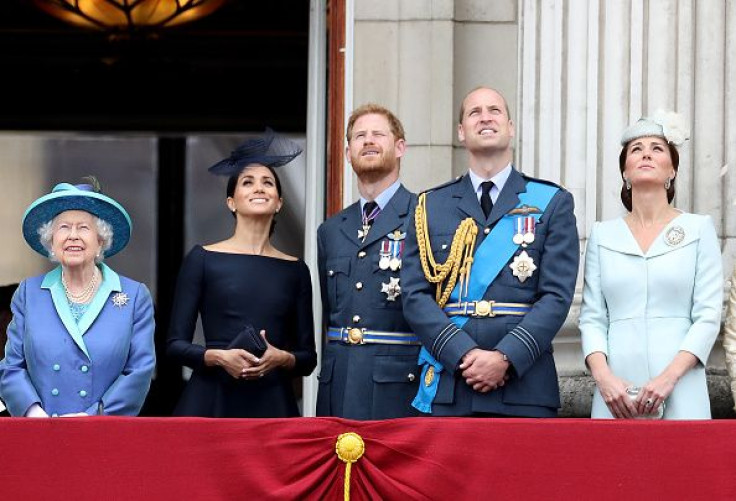 Meghan Markle and Kate Middleton were rumored to be at odds and this started when the Cambridges and the Sussexes decided to work separately. It was Prince Harry and the former "Suits" actress who broke away from the Royal Foundation that Prince William and his brother originally set up before Kate joined in when he married the second in line to the throne.
Now, the Sussexes set up their own charity thus the Royal Foundation has been renamed Royal Foundation of the Duke and Duchess of Cambridge. It is believed that around the time of the separation of the "Fab 4," the rift has started already. The brothers allegedly have different opinions on things so they just decided to go on different paths.
The conflict in the Royal Family has not been resolved yet but according to Express, a royal expert, Katie Nicholl, think that Queen Elizabeth's retirement will make the two families reunite. To be more specific, she said that Her Majesty could pave the way for Kate and Meghan to set aside their differences and work together again. She added that the duchesses' reunion will be able to save the Royal Family from breaking up.
Speaking to Closer Magazine, Nicholl said that when the Queen steps down from her royal duties, Kate and Meghan would be forced to get together and work side by side. This will ultimately end the misunderstandings between the Cambridges and the Sussexes. Nicholl added that Her Majesty might use the festive holiday spirit to reunite the fighting royals who will take over her throne in the future.
"Although the Cambridges and the Sussexes have their own charities, I think the Queen's move towards retirement will force them to work closely with each other," the author said. "I think after a festive break, both Kate and Meghan will know that joint ventures to support the Queen are not only part of their duty, but also good for the public image."
In any case, Queen Elizabeth has been reported to be retiring at the age of 95. This means that she will be stepping down from her throne next year and pass over the crown to Prince Charles. But even if her son will be the next king, she wants to make sure that the Royal Family is united when she vacates her seat thus she is allegedly starting with reconciling Kate and Meghan.
© 2023 Latin Times. All rights reserved. Do not reproduce without permission.