A substitute teacher from Brooklyn has been suspended after she made racist remarks on Thursday, Oct. 28, regarding China and COVID-19 to a grade school class made up of mostly Chinese-American students.
Peshe Schiller, a 70-year-old substitute teacher working at P.S. 204 in Brooklyn, has been suspended after allegations from her students stated that she spoke about COVID-19 originating from China as well as claiming that their parents left China because they wanted freedom, according to the New York Daily News.
Schiller, who was teaching the school's Gifted and Talented class, reportedly insisted that the COVID-19 virus was created in a lab during a discussion about vaccines and COVID-19. She also allegedly lowered her mask and expressed displeasure towards New York's vaccine mandate.
She was also said to have described China as a Communist country with no freedom and insinuated that the students' parents left China because of it. She also made disparaging remarks about Filipinos at some point in the discussion.
Parents of the school are angry and indignant at Schiller for these alleged statements, especially during a period of time where Asian-American hate crimes are on the rise due to racist and unproven beliefs regarding COVID-19's origins, according to NBC News.
"Why would someone who is a teacher talk to a bunch of 10-year-olds like that?" a parent said about Schiller's alleged rant. "I feel like this is more than racist, it's more like bullying."
The substitute teacher has denied saying racist things and believes that the students made it up because she reprimanded them for using a bathroom on the wrong floor. However, she admits to having said that COVID-19 was created in a laboratory.
"[We] were talking about how vaccines were developed and why, and this kid out of nowhere said, 'the virus was produced by animals,'" she said. "I said everyone has their own opinion but I heard on the news that it was developed in a laboratory."
She also admits to having made remarks about China, saying that China was "a Communist country and they don't have freedom, that's why you're here."
She has been suspended by the Department of Education pending an investigation by the Office of Equal Opportunity.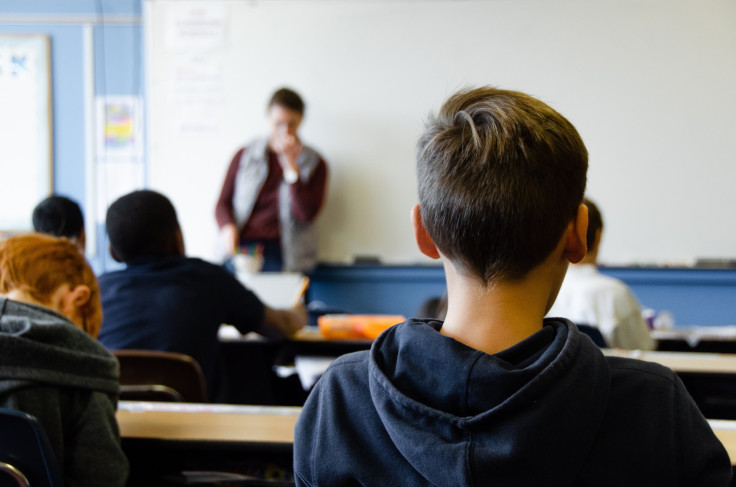 © 2023 Latin Times. All rights reserved. Do not reproduce without permission.