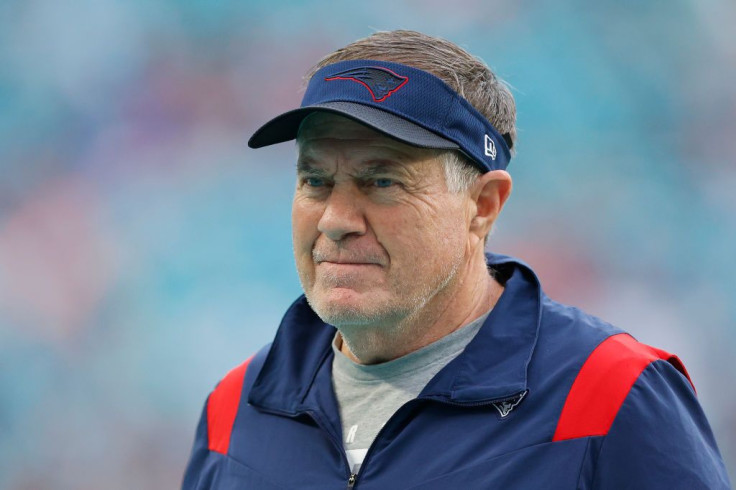 In a game with multiple lead changes, unanswered points and an unprecedented finish the Las Vegas Raiders (6-8) and New England Patriots (7-7) Sunday showdown can be summed up with one word, "mistakes."
With the game tied at 24, Raiders defensive end Chandler Jones intercepted a lateral pass from Patriots receiver Jakobi Meyers on the last play of the game for a walk-off touchdown as Las Vegas defeated New England 30-24 Sunday at Allegiant Stadium in Las Vegas, Nevada.
After falling behind 17-3 at halftime, New England scored 21 unanswered points in the third and fourth quarter to take a 24-17 lead with less than four minutes remaining.
With the game tied 24-24 in the fourth quarter, the Patriots had the ball at their own 44-yard line with 3 seconds remaining in regulation. Poised to settle for overtime, Mac Jones handed the ball to running back Rhamondre Stevenson for a run between the tackles. After gaining 20-plus yards Stevenson lateralled the ball to wide receiver Meyers. The fourth-year veteran then laterally passed the ball back to quarterback Mac jones who was near the original line of scrimmage, but it did not reach its intended target. The Raiders defensive end and former New England Patriot Jones intercepted the lateral pass from Meyers, stiff-armed New England's quarterback and ran the ball in for a game winning touchdown.
Both Stevenson and Meyers took responsibility, with each saying it was their job to take a knee and send the game to overtime in postgame interviews, according to an Associated Press report.
"The play call was just a draw play — nothing more, nothing less than that," Stevenson said postgame. "I'm supposed to know the situation. I'm supposed to know how much time is on the clock in critical situations and I failed to do that today." The Patriots 2021 fourth-round selection added, "I take full responsibility for the play. I just gotta know the situation."
The lateral pass to Meyers was successful, however it was the lateral throw from the Patriots receiver that ruined New England's chances.
"That ain't his fault. He gave me the ball, I got to be smart with it," Meyers told reporters after the game. "I thought I saw Mac open. I didn't see Chandler Jones at the time. Just thought he was open, tried to get it to him, then let him try to make a play with it. But the score was tied, so like I said, I should have just laid down. I was trying to do too much. Trying to be a hero, I guess."
The Patriots now have only a 19% chance of making the postseason, according to FiveThirtyEight.com. Had New England won, their chances would be well above 50%, even with the Los Angeles Chargers (8-6) win over the Tennessee Titans (7-6). However, New England's botched lateral pass may have cost them a shot at the postseason.
The New England Patriots drop to 7-7 and are in third place in the AFC East division. The Patriots take on the AFC North leaders Cincinnati Bengals, with dwindling playoff hopes at home in Gillette Stadium on Christmas Eve.
© 2023 Latin Times. All rights reserved. Do not reproduce without permission.