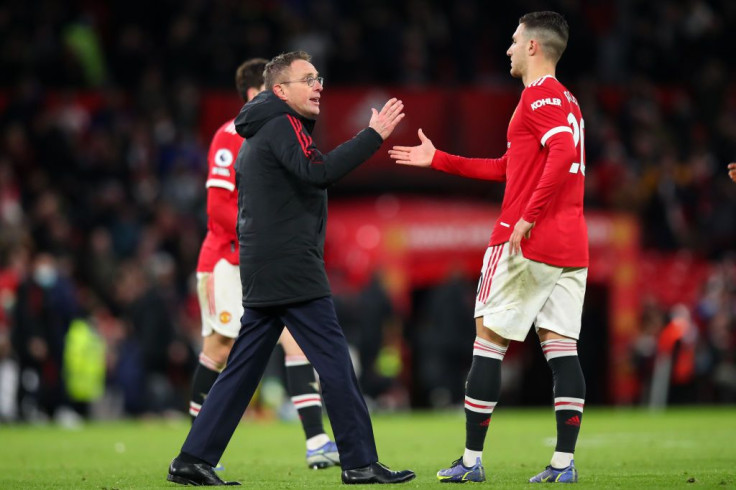 Ralf Rangnick officially took charge at Manchester United, as revealed at a news conference Friday. He commended how Cristiano Ronaldo fits in his plans for Old Trafford's long-term success.
The German has been cleared to be the new manager of Manchester United appointed until the end of the season. He inherits the position from the caretaker coach, Michael Carrick, after the sacking of Ole Gunnar Solskjaer.
The Portugal legend, Ronaldo, was dropped to the bench by Carrick last weekend for the 1-1 draw at Chelsea. After being left out of the starting XI in the previous game, Manchester United's forward began against Arsenal and scored two goals, surpassing the 800-goal mark for his career. He led Man Utd to a 3-2 victory over Arsenal.
Questions have been raised on whether the 36-year-old will be a great fit for Rangnick's style. Rangnick, who was present for that game, said at his introductory press conference, "Having seen Cristiano yesterday in the second half at the age of 36, an amazing top professional. At his age, I've never seen a player who is still that physically fit. He's still a player who can easily make the difference."
He added, "So, yes, it's about how we can develop the whole team not only Cristiano. We play in the most competitive league in the world so we need all the players on board." He mentioned how he sees Ronaldo as more than willing to put his input into the team.
The win over Arsenal has brought United back into seventh in the Premier League, three points adrift of the top four and Champions League qualification.
Rangnick hopes and plans to make Man Utd upwardly mobile during his tenure. Still, he is aware that there are issues to be solved. He has arrived in England with another transfer window fast approaching, but he claims to have no recruitment plans in place yet.
Regarding possible additions in January, he said that they haven't spoken about it yet. Their primary focus now is to get to know the current players in detail. "Maybe after Christmas, there will be a time to talk about possible transfers in the winter. In my experience, winter is not the time for sustainable transfers. It will be difficult in the winter."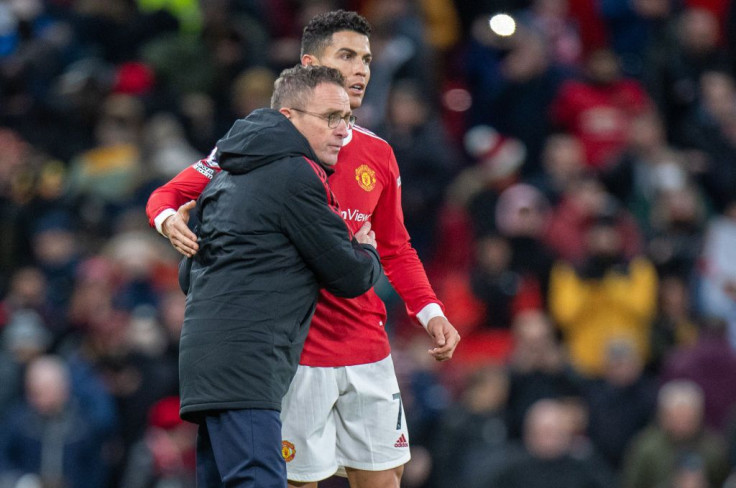 © 2023 Latin Times. All rights reserved. Do not reproduce without permission.