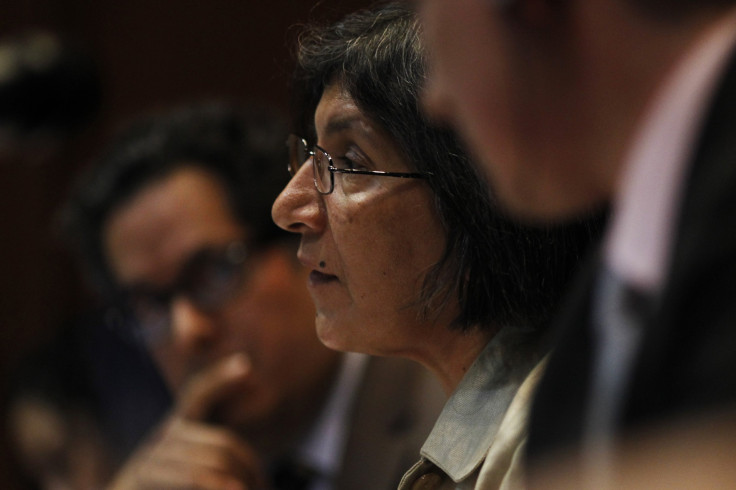 Rashida Manjoo, UN Special Rapporteur on Violence against Women, heard reports from abused workers in federal agencies during an event at the Supreme Court of Justice of the Nation (SCJ), after which the Rapporteur gave a press conference. On her last day in Mexico, the Special Rapporteur met with activists and journalists, and criticized Enrique Peña Nieto's governemnt for not doing enough to stop inequality and gender discrimination .
"If the Mexican government worked as it is supposed in theory to prevent violence against women in all its forms, such as verbal harassment, sexual harassment, among others, it would not manifest itself in the interiors of public agencies, "said Rashida Manjoo about the workers' complaints. The UN Rapporteur also reiterated that violence against women is a serious violation of human rights in the country.
After a speech from Dr. Carlos Perez Vazquez, coordinator of Human Rights and Counseling of the Presidency of the Republic, employees of the Supreme Court, the Council of the Federal Judiciary (CJF) and the Federal Police (PF) took the floor to denounce before the UN Rapporteur cases of sexual harassment, bullying and abuse of power against women committed in these institutions. The workers took the floor in the auditorium José María Iglesias headquarters of the Supreme Court of Justice.
© 2023 Latin Times. All rights reserved. Do not reproduce without permission.