A Wilkes-Barre, Pennsylvania man may draw parallels to the fictional Walter White of the famed TV series "Breaking Bad" after being sentenced to serve a 180-month jail term for methamphetamine and false statement offenses, the United States Attorney's Office for the Middle District of Pennsylvania announced on Friday.
The offender, Michael Laury, age 42, of Wilkes-Barre, Pennsylvania, has been convicted at trial of one count of managing drug premises, conspiring to manufacture and distribute methamphetamine, and making a false statement to the FBI about his knowledge of and involvement with the laboratory, according to Acting United States Attorney Bruce D. Brandler.
Laury assisted two drug dealers in running a methamphetamine laboratory in the basement of his Wilkes-Barre residence in May and June 2017, evidence revealed. The FBI and Pennsylvania State Police shut the laboratory down in June 2017 after executing a search warrant.
United States District Court Judge Malachy E. Mannion has sentenced Laury for methamphetamine and false statement offenses, holding him accountable for between 50 grams and 200 grams of methamphetamine and for creating a substantial risk of harm to children in the same residence as the meth lab site.
Judge Mannion noted Laury's extensive criminal history and attempts to bribe two witnesses into giving false testimony at trial, ultimately threatening a third witness against taking the stand.
Laury has remained in custody since his October 2017 arrest. Two of his associates, Mark Heath and Shawn Melleski, both also from Wilkes-Barre, Pennsylvania, have pleaded guilty to a methamphetamine conspiracy. Heath was sentenced to 84 months imprisonment while Melleski was ordered to serve 46 months.
Amy Casey, another associate, had also pleaded guilty to maintaining drug premises and was jailed for approximately nine months, court documents show.
The FBI, Pennsylvania State Police, and the Wilkes-Barre Police Department probed the matter as Assistant United States Attorneys Phillip J. Caraballo and Jeffrey St. John prosecuted the case, part of the joint federal, state, and local Project Safe Neighborhoods (PSN) Program.
The Department of Justice clamps down on violent crime reduction efforts through PSN, which sees a broad spectrum of stakeholders tackle the most pressing violent crime problems in the community and then come up with solutions to address them.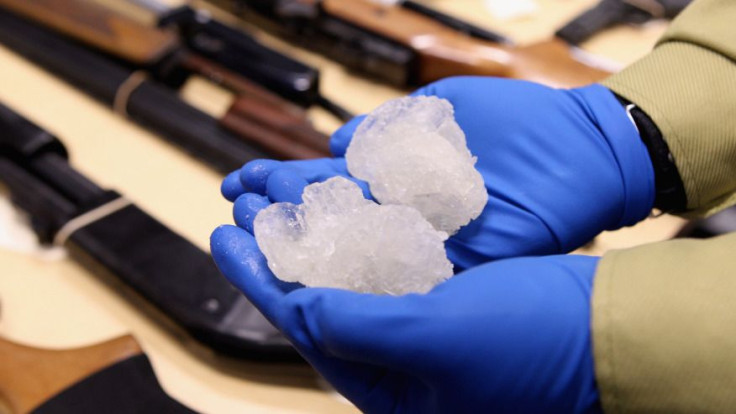 © 2023 Latin Times. All rights reserved. Do not reproduce without permission.