There is no doubt that "Squid Games" have taken the world by storm. It has racked quite a following, not to mention billions. And for those who may have watched it on Netflix, it comes as no surprise that some may try to pick out some ideas.
Ideally, that would hold for a certain level like small gatherings or parlor games. But in Australia, it appears a company has taken it to another level and plans to hold a competition that they call "Squiz Games."
According to reports, an Australian company is now looking for 2,000 people to compete against each other in four rounds. That will be 500 people per round.
Similar to the series, the contestants will go through challenges and will be eliminated.
However, it would be best to note that there will be a glaring difference. No one will die. The competition is just purely for fun and no one will be executed if they fail to pass to the next round.
For this real-life game, participants would need to buy a ticket for the competition in their city and wait until they get a calling card. This is similar to how things went in the Netflix series.
Contestants will need to call the number for more instructions and those who are lucky enough will be chosen to travel to a certain place where the games will start. The winner of each round will be a guaranteed spot in the final and go head-to-head for a chance to win big money.
The ultimate prize is reportedly life-changing and gets driven home in a stretch limousine with seven of their friends. Details were not revealed but the chance just to be there is rare and something worthwhile.
"Squid Game" is growing in popularity and is estimated to be worth $900 million. It had a production cost of just $21.3 million.
The show would become their most-watched TV show of all time although it was not spared from controversies. This is about children as young as six replicating the games in the school playground, something that has led the Central Bedfordshire Council and some schools to urge parents to ban it.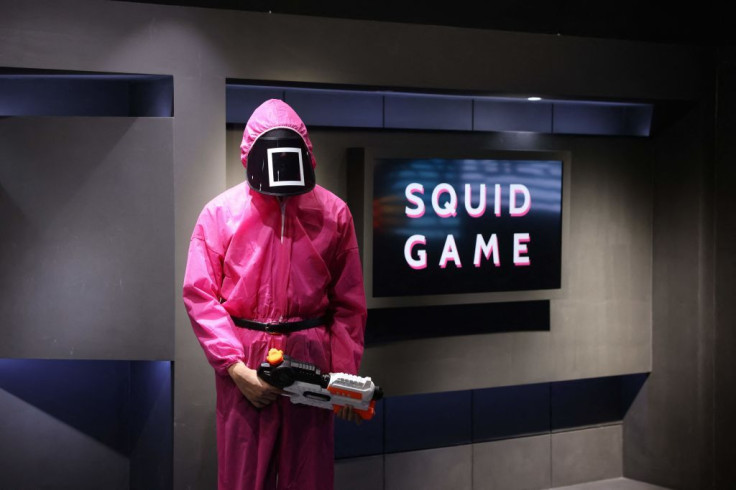 © 2023 Latin Times. All rights reserved. Do not reproduce without permission.