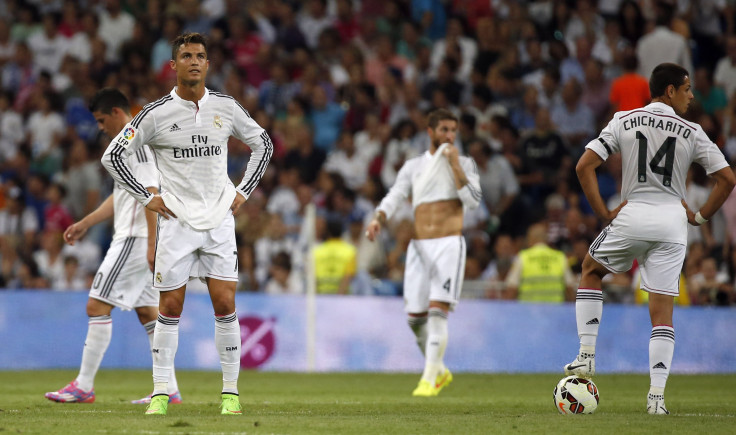 Mexican soccer stars Javier "Chicharito" Hernandez and Raul Jimenez made their Spanish La Liga debuts on Saturday both with their respective new clubs. Jimenez started up front for Atletico Madrid who traveled by bus a short distance across town to the Santiago Bernabeu stadium to face their bitter rivals, Real Madrid.
Jimenez played well in his first action of the rivalry, and came out in the 64th minute for Antonie Griezmann. Jimenez finished the night with one shot on goal, but no goals scored and no assists. Serendipitously, while Jimenez was coming off the pitch, his fellow countryman and El Tri teammate, Chicharito was coming on the pitch. Chicharito debuted for Los Blancos in the 64th minute, as an offensive substitute for Karim Benzema. Chicharito did not score in the final 30 minutes, but another super-sub did and it turned out to be the game winner. Atleti's Arda Turan came on in the 61st minute and scored the go ahead goal in the 76th which turned out to be the game winner as the Atleti went on to win 2-1.
Portuguese Midfielder Tiago opened up the scoring for Atletico Madrid in the 10th minute off of a beautiful header in the box. The lead was short lived for Atleti however as Tiago's Portuguese National teammate, Cristiano Ronaldo settled the score just 16 minutes later. Ronaldo took a penalty in the box to score his second goal of the La Liga season and equalize the game at one apiece.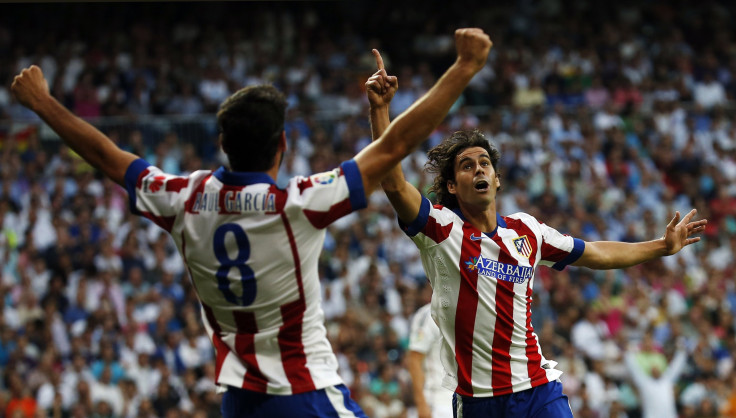 Chicharito will surely receive criticism as he was on the pitch when Real Madrid gave up the game winning goal, but he was defended after the game by Real manager, Carlo Ancelotti:
"Chicharito made his debut in a very difficult time, but it will be very useful for us this season. You have to keep working," Said Ancelotti. Indeed the moment was difficult for Chicharito to make his Bernabeu debut in such a pressure packed and intense situation, but hopefully being thrown right into the fire will help Chicharito's development with his new Spanish team.
Atletico Madrid's manager, Diego Simone, watched the came from a luxury suite as he serves an eight game suspension for his behavior the last time the Atleti faced Real Madrid. Despite his lack of presence on the pitch, his team still performed with the same passion and intensity that Simeone's clubs are known for.
Since losing in the UEFA Champions League final to Real Madrid in May of this year, Atletico, last season's champions, have had their city rivals number thus far on the young year. Atletico defeated Real in the Spanish Super Cup and now to start the young season, outscoring their rivals 4-2 over their last three games.
© 2023 Latin Times. All rights reserved. Do not reproduce without permission.