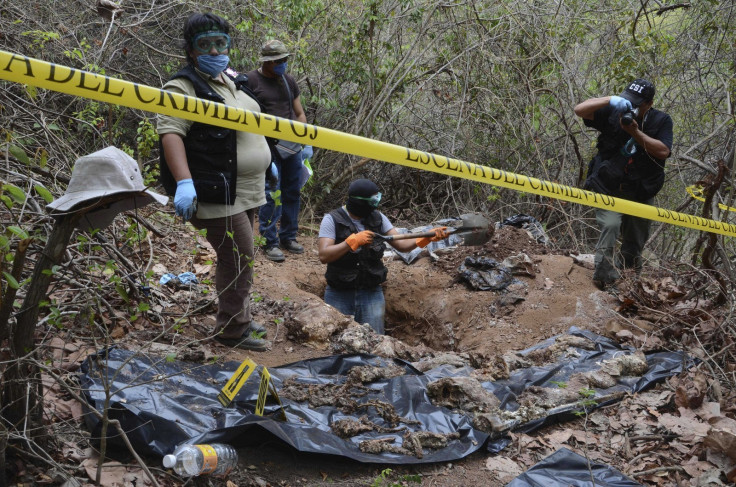 For the past five years, the members of Grupo Vida, together with state authorities, have been working in the clandestine cemetery in San Antonio del Alto, the municipality of Matamoros, Coahuila.
Since then, remains have been extracted that probably correspond to 160 probable identities of those who were buried after the calcination process.
Silvia Ortiz, the spokesperson for the group, points out that remains to continue to appear, so the work will continue at this point, where in the last week it was possible to detect at least 3 possible identities.
As Silvia had announced, a total of 27 clandestine cemeteries have been detected so far in the Laguna region in the municipalities of San Pedro, and Francisco I. Madero, Viesca, Matamoros, and Torreón, which have been located thanks to the anonymous citizen reports.
In the town of San Antonio del Alto, three graves were located.
In the third grave, five glued vertebrae were found, a femur in which cut to pieces by the criminals can be seen since they deposited them in a drum to calcinate them and leave as little trace as possible, a bone known as the sacrum.
He said that it is estimated that in this sector that was used as a clandestine cemetery, it is possible that there are remains of up to 160 people in the last five years. He explained that the bone remains that have been detected are charred but there are possibilities that the authority can extract their DNA so that they can be returned to their homes and with their families.
The authorities that carry out the search actions are the Coahuila Attorney General's Office through the State Search Commission and the members of Grupo Vida.
© 2023 Latin Times. All rights reserved. Do not reproduce without permission.