A new study has confirmed preliminary reports suggesting that remdesivir could treat COVID-19. Many countries have been using this antiviral drug on a compassionate basis since late January to treat COVID-19 patients.
Researchers at Vanderbilt University Medical Center (VUMC), the University of North Carolina at Chapel Hill and Gilead Sciences reported last week that remdesivir was able to inhibit SARS-CoV-2, the new coronavirus that causes COVID-19, in COVID-19 patients. The researchers also reported that the antiviral drug helped improve lung function in mice infected with the same virus.
"All of the results with remdesivir have been very encouraging, even more so than we would have hoped, but it is still investigational, so it was important to directly demonstrate its activity against SARS-CoV-2 in the lab and in an animal model of disease," said Dr. Andrew Pruijssers of Vanderbilt University Medical Center.
The new study supports a report released in April, which also claimed that COVID-19 patients who received remdesivir were able to recover more quickly than those who did not. Clinical trials since February have also demonstrated the same clinical effect.
Researchers at Vanderbilt University Medical Center and University of North Carolina-Chapel Hill have been studying remdesivir since 2014. They were the first to conduct detailed studies to demonstrate the effectiveness of the drug in treating hepatitis C, respiratory syncytial virus, and Ebola. This year, they tested the drug against the new coronavirus and discovered remdesivir's broad and highly potent activity against the virus.
Published in the journal "Cell Reports," the most recent study on remdesivir provided "the first rigorous demonstration of potent inhibition of SARS-CoV-2 in continuous and primary human lung cultures." It was also the first to show that the antiviral drug could also inhibit the coronavirus in a mouse model.
Meanwhile, studies are also being conducted to test the effectiveness of remdesivir in treating COVID-19 when combined with other drugs. "We also are focusing on how to use remdesivir and other drugs in combinations to increase their effectiveness during COVID-19 and to be able to treat at different times of infection," said Dr. Pruijssers.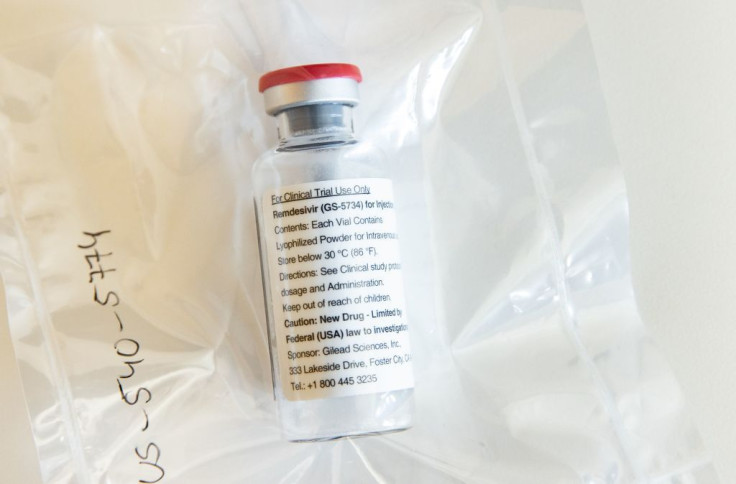 © 2023 Latin Times. All rights reserved. Do not reproduce without permission.