Gilead's promising drug remdesivir could be the biggest breakthrough in research concerning coronavirus treatment so far. Dr. Anthony Fauci, the head of the National Institutes of Allergy and Infectious Disease in the U.S. states that there is "clear-cut" evidence that remdesivir works against coronavirus.
The news has come as a huge relief because there have been contradictory reports previously suggesting the failure of remdesivir in working against coronavirus. Fauci says that experimental coronavirus drug remdesivir has a positive and significant effect on reducing the time to recovery.
The data that Fauci referred to for interpretation has been taken from a large study of more than 1000 people from across the world. The patients were randomly administered either remdesivir or placebo.
The findings of the clinical trial have not been published in a journal as the findings have not been peer-reviewed. However, Fauci says that he has had a look at the data and it looks so positive that there is an "an ethical obligation to immediately let the placebo group know so they can have access."
According to the findings of the initial trial, COVID-19 patients who were given remdesivir were discharged from the hospital within 11 days of admission. On average, the same duration was about 15 days for patients who were on a placebo.
There are only a few indications that the drug led to fewer deaths among COVID-19 patients, however, the findings are yet to be validated. But Fauci says that there is evidence that somehow the drug can block the virus.
Following the announcement, reports have come that the U.S. Food and Drug Administration (FDA) may approve the emergency use of remdesivir for the treatment of COVID-19 patients. The federal agency has so far not approved any drug for the same purpose.
"As part of the FDA's commitment to expediting the development and availability of potential COVID-19 treatments, the agency has been engaged in ... discussions with Gilead Sciences regarding making remdesivir available to patients as quickly as possible, as appropriate," said Michael Felberbaum, FDA spokesperson.
The World Health Organization (WHO), however, says that it is too early to say that remdesivir would be a game-changer. The organization will pull together data and pieces of evidence from multiple published sources before recommending any guidelines concerning coronavirus treatment in the future.
Remdesivir is among a long list of drugs that are currently being tested as a potential treatment for coronavirus.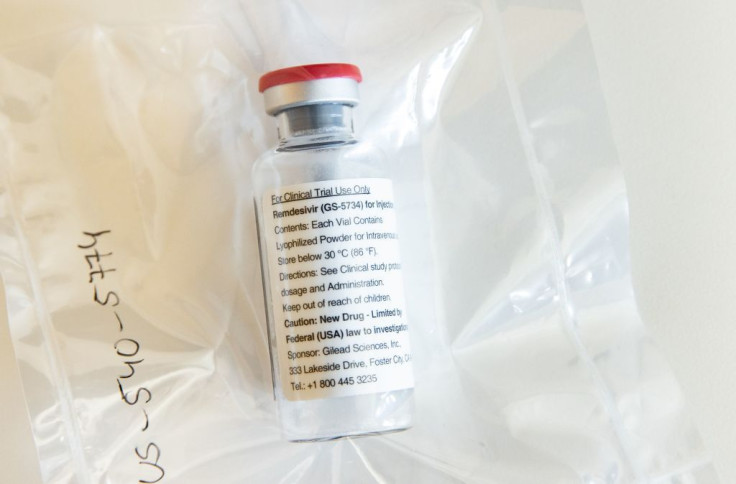 © 2023 Latin Times. All rights reserved. Do not reproduce without permission.