A Texan Republican councilor died of COVID-19 complications on Wednesday, Aug. 4, just days after mocking vaccines for the novel coronavirus in a Facebook post.
H. Scott Apley, a 45-year-old politician, and resident of Galveston, died on Wednesday evening due to fatal complications from the COVID-19 virus. He has also infected his wife Melissa and his son Reid with the virus, according to the Washington Post.
He was first admitted to a facility in Galveston on Sunday due to pneumonia-like symptoms. He eventually tested positive for COVID-19, before being put on a ventilator while he suffered worsening conditions.
Apley, who was elected in the recent 2020 elections, was a staunch anti-vaccine and anti-mask conservative, convinced of the ineffective nature of masks and vaccines without offering any scientific evidence to back up his claims.
He was politically against mask mandates and once posted an invitation to a "mask burning" event with the caption "I wish I lived in the area!"
Apley has also compared the mask mandates in the U.S. to historical Nazism in Germany, an unsubstantiated claim that has also been peddled by conservatives such as Rep. Marjorie Taylor Greene, according to the New York Daily News.
As recently as July 31, he posted a screenshot of a tweet that said "In 6 months, we've gone from the vax ending the pandemic—to you can still get covid even if vaxxed—to you can pass covid onto others even if vaxxed—to you can still die of covid even if vaxxed—to the unvaxxed are killing the vaxxed."
The Texan Republican Party is grieving the death of Apley, with chairman Matt Rinaldi saying in a press release, "Please join me in lifting the Apley family up in prayer. We will miss Scott deeply but find comfort knowing he is at peace in the arms of our Savior."
His cause of death, complications due to COVID-19, is not stated in the official press release, according to the Daily Beast.
News of Apley's death emerges as more and more of the unvaccinated are infected to newer and more potent strands of COVID-19, anti-vaxxers finding themselves in exceedingly precarious health situations as they die in huge, disproportionate numbers when compared to the vaccinated.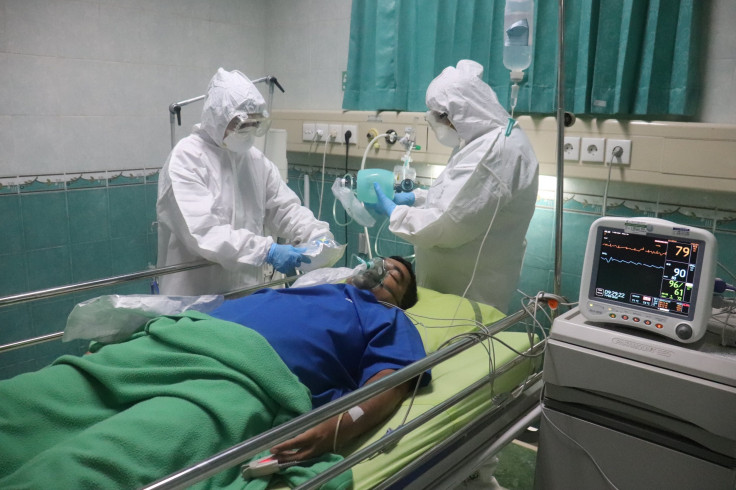 © 2023 Latin Times. All rights reserved. Do not reproduce without permission.