A Republican councilman who had previously denied the existence of COVID-19 is now fighting for his life after he was infected with the virus, currently grappling with severe symptoms in a Florida hospital.
Fred Lowry, a 66-year-old pastor who is also a councilman for Volusia County in Florida, has been hospitalized for COVID-19 and is currently battling double pneumonia symptoms that have been linked to the novel coronavirus, according to the Daytona Beach News-Journal.
"He's pretty darned sick," Councilwoman Billie Wheeler said. "He has been sick for around two weeks and got the antibody [treatment] last Friday and went to the emergency room late last night."
First acting as the Deltona City Commissioner from 2010 until his election in 2014, Lowry has since missed two sessions in the council after being confined for COVID-19, the Daily Beast reported.
"He is in the hospital wrestling with COVID-19. It's been about three weeks now," County Chair Jeff Brower said.
Lowry was a pastor for the Deltona Lakes Baptist Church, where he expressed a handful of controversial opinions in May earlier this year, including denying the COVID-19 pandemic as a hoax and calling Dr. Anthony Fauci a pervert and a liar (dubbing the health official the moniker "Falsey"), as well as spreading misinformation about hydroxychloroquine.
"We did not have a pandemic, folks. We were lied to," Lowry said in the sermon.
Pastor Bill Hicks, who's heading the congregation while Lowry is in the hospital, acknowledged Lowry's absence, as well as the absence of some members of the church, but continued denying the severity of the COVID-19 pandemic.
"Some of you may have been told masks are mandatory. They are not," Hicks said in a sermon. "We're trying to take precautions as best as possible, but that was misinformation."
Meanwhile, Councilwoman Barb Girtman has asked sick members of the council to stay at home to prevent the spread of the virus to other vulnerable members of the city, which the council unanimously agreed to.
"There's a deadly illness in our community that we have not taken seriously on this dais, where people have come in feeling ill, knowing they're ill and not masking and exposing staff, potentially," she said.
"I have a suspicion that you're speaking to me," Brower replied to Girtman. "I was sick. I came in with pneumonia. I did not have COVID."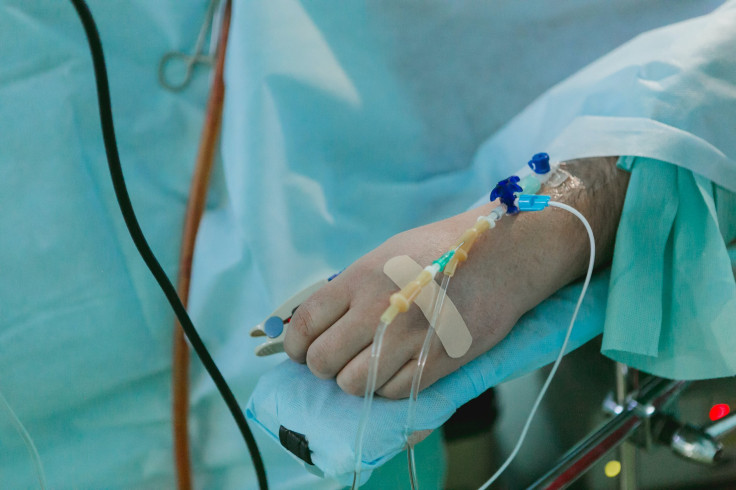 © 2023 Latin Times. All rights reserved. Do not reproduce without permission.