The U.S. Senate Republicans have proposed a $1 trillion COVID-19 recovery plan that will address the adverse impact of the pandemic on the U.S. economy.
This recovery plan includes $100 billion budget for schools and the issuance of up to $1,200 stimulus payments to Americans. These payments will replace the $600 boost to unemployment benefits during the pandemic, reducing the unemployment benefit supplement to only $200 until states can establish a more targeted system that will replace 70 percent of every individual's previous wage.
The reduction of supplements reflects worries that the $600 boost might only dissuade employees from returning to work, since about two thirds of beneficiaries are getting more from unemployment than they did working before the pandemic.
According to Senator Mitch McConnell, Republicans wanted to produce a more tailored and targeted plan to address the economic damage caused by the pandemic. He said while Republicans wanted to continue the unemployment benefit, they wanted to do it in a way that "does not slow down reopening." They also wanted to put in place a regulation that would shield businesses from the coronavirus health claims of workers.
Meanwhile, Democrats said the proposal was "totally inadequate," despite economists warning since spring that the government should spend more on its recovery plan. Since the pandemic, the U.S. has already spent more than $2.4 trillion on virus relief measures and monetary aid to individuals and businesses.
Democrat leader Senator Chuck Schumer described the proposal as "too little, too late." "This is a serious, serious crisis," he said. "We're running out of time," he added, saying that the plan could delay benefits for up to months as the nation slides into a greater degree of recession amid the pandemic.
In a separate statement, Congresswoman Nancy Pelosi also explained why Democrats rejected the proposal to shield businesses from liability. "What we will not support is what they're saying to essential workers: 'You have to go to work because you're essential, we place no responsibility on your employer to make that workplace safe and if you get sick you have no recourse because we've given your employer protection,'" she said.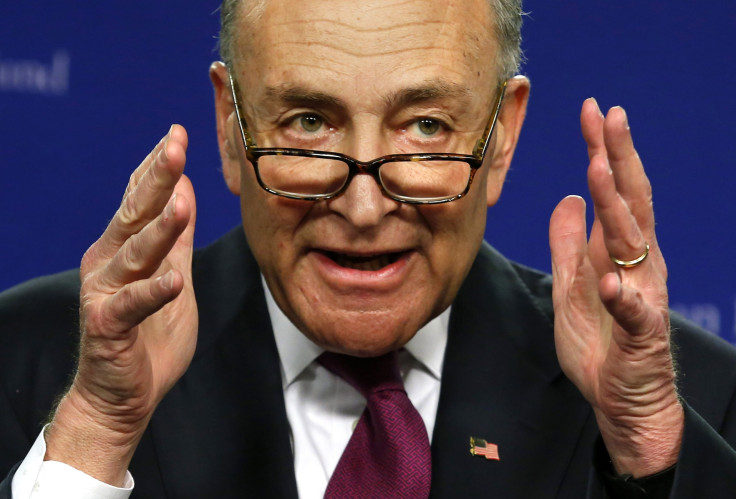 © 2023 Latin Times. All rights reserved. Do not reproduce without permission.