After the signing of a landmark law in California that would create a Fast Food Council which could help increase wages for its workers, restaurants filed a referendum request on Wednesday to stop the law from passing in an attempt to block the proposed changes in the state.
Protect Neighborhood Restaurants, a newly-made coalition who are against the newly-signed law, has filed a referendum request with the state's Attorney General so that they can gather signatures and stop the implementation of the Fast Food Council Law that California Gov. Gavin Newsom signed on Labor Day, according to the Associated Press.
The Fast Food Council is a proposed 10-person group made up of equal amounts of workers' delegates and employer representatives, and two state officials, who will decide on subjects such as the minimum standard of work hours, wages, and other related subjects for the state of California, NBC News reported.
"California is committed to ensuring that the men and women who have helped build our world-class economy are able to share in the state's prosperity," Newsom said in a statement. "Today's action gives hardworking fast food workers a stronger voice and seat at the table to set fair wages and critical health and safety standards across the industry."
Among the innovations that the law provides are wage increases to fast food places in the state for workers to a minimum of US$22 an hour, a significantly higher amount than the state's minimum wage of US$15.50 an hour.
The Protect Neighborhood Restaurants believe that the law would increase costs for businesses to operate, and that it may "fracture" the economy due to different regulations that guide different types of restaurants in the state.
"As a result of backroom politicking, Governor Newsom has signed a lie into law and maligned all of California's quick service small businesses and local franchisees as bad employers," they said.
"It is saddening that the industry is looking for a way out of providing a seat at the table amongst all stakeholders," Democratic Assemblyman Chris Holden, who authored the bill, said.
"Instead of pouring money to suppress the voices of Black and Latino cooks and cashiers, fast-food corporations should sit down and listen to them," Service Employees International Union California President David Huerta said.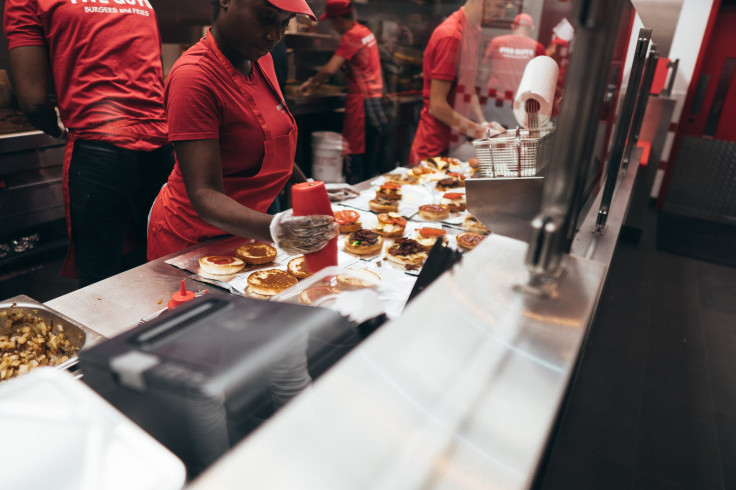 © 2023 Latin Times. All rights reserved. Do not reproduce without permission.