A new bill filed in California on Monday would allow the state to be a haven for transgender youths who are facing discrimination on other states, as a case filed by members of Texas' Child Protection Services say that the new policy on transgender children has pushed the organization to "the brink of collapse."
The new bill in California, which provides legal refuge for parents of transgender youths who might be discriminated against in other states with prohibitive policies on gender-affirmative care, was filed by Democratic Sen. Scott Wiener, and has advanced from the Assembly on Monday, according to NBC News.
"Trans kids and their parents are being criminalized and used as political punching bags by right-wing zealots," he said in a statement. "No one should ever have to worry about being separated from their child simply for allowing that child to be who they are."
The bill is akin to one made after the reversal of Roe v. Wade that makes California a sanctuary city for people who are seeking or providing abortions, and is hoped to help push against policies by Conservative states criminalizing transgender healthcare.
This push to protect transgender youths contrasts with Texas' policy that defines many gender-affirmative care practices as child abuse, which has caused many employees of the Department of Family and Protective Services to resign, with some DFPS former and current employees filing a case to put the new Texas policy on hold while it is being litigated, Dallas Morning News reported.
"As career DFPS employees," the filing said. "Respectfully advise the Court that DFPS is on the brink of collapse, and that the politically motivated decision to compel DFPS employees like themselves to investigate nonabusive loving and supportive families who merely rely in good faith on their doctor's advice would put DFPS over that brink."
The Texas policy has been controversial, with the Biden administration calling the policy an attack on transgender children while many parents who are suddenly being investigated due to the policy suing the state. Several organizations, including the Texas Medical Association, American Academy of Pediatrics, and the American Professional Society on the Abuse of Children, have spoken out against the policy.
"The policies and investigations at issue in this case target one of the most vulnerable populations in America — transgender youth," they said in a statement. "If these policies are allowed to stand, many will legitimately question whether the law exists not to protect members of our community, but to harm them."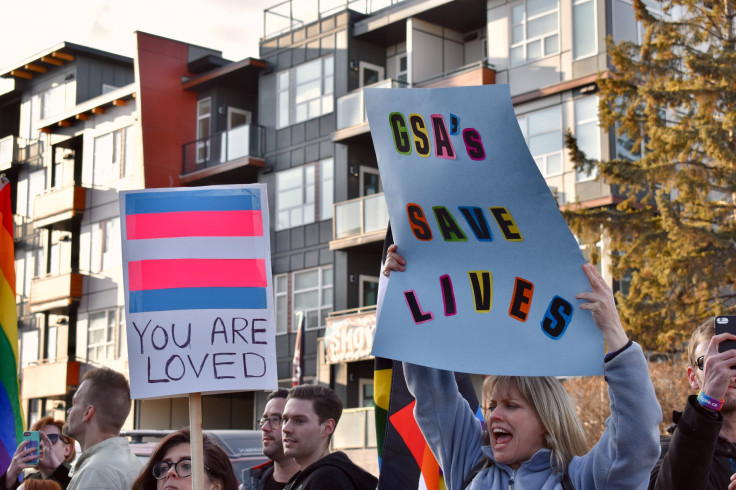 © 2023 Latin Times. All rights reserved. Do not reproduce without permission.