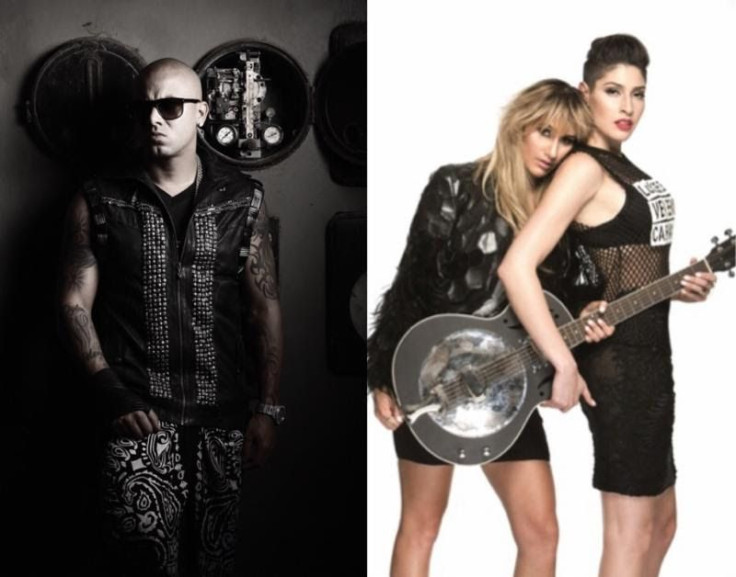 Boricua superstar Ricky Martin has just announced he will include international urban artist, Wisin and pop duo Ha*Ash as his special guests for his acclaimed One World Tour produced by Live Nation. The tour will kick off in the United States on September 15 with the first show in Las Vegas. The pop duo, Ha*Ash (Hanna Nicole and Ashley Grace) who have achieved commercial success and garnered media praise for their latest album, Primera Fila-Hecho Realidad, will be performing in select cities including: Las Vegas, Los Angeles, San Diego, El Paso, San Antonio and Houston amongst others. The duo recently released their latest single, "Lo Aprendí de Ti".
Wisin, artist who Martin has previously collaborated with, also joins the tour as a special guest in New York, Washington, Chicago, Atlanta, Miami and other cities. The two worked together in the radio hit, 'Adrenalina' for which the video has received over 300 million views on YouTube and have collaborated in a new single that will be released soon. Wisin is living one of his best moments of his solo career; the release of his second album, "El Regreso del Sobreviviente" has taken him on an extensive world tour and has established him as one of Urban music's most important artist.
Since the tour started in Australia last April and continued in México, Ricky Martin's "One World Tour" has sold-out all concerts and received highly-praised reviews from media.
The show for the tour is completely new and has been designed for a demanding public, with a great production, an incredible stage, elaborate choreography and the set-list includes both classic and new hits from his latest album "A QUIEN QUIERA ESCUCHAR", the tenth studio album by Martin that debuted at number one in the charts and has reached TOP 5 with three of his singles including: "Adiós", "Disparo Al Corazón"and "La Mordidita".
© 2023 Latin Times. All rights reserved. Do not reproduce without permission.