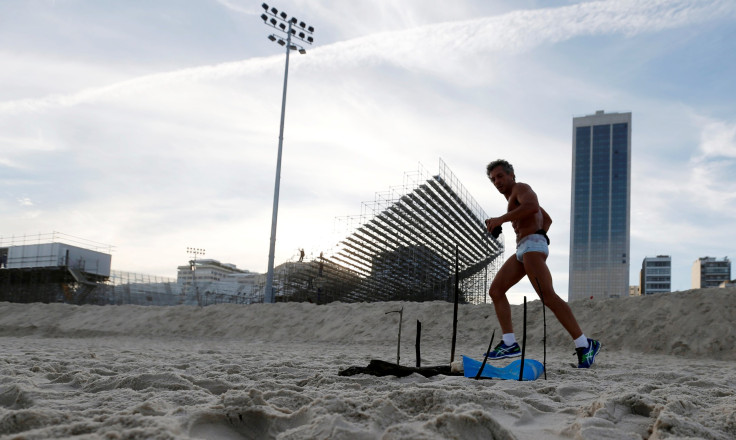 Only 35 days before the Rio Olympics kick off, more trouble has come up for the organizers and officials. Turns someone discovered human body parts that had washed up on the shore very close to the Olympic Beach Volleyball Arena on Copacabana beach in Rio.
Military police officer Andre Luiz indicated it was a foot and another unidentified body part, which most likely pertained either to a woman or a young adult, whose cause of death remains unknown.
The horrific findings just come to add to the tense environment of the host country, which will be inaugurating the games under a very rough political climate with high levels of discontent from Brazilians.
Additionally, the country is the most affected area by the Zika virus in Latin America.
People in Brazil and all over the world are expecting government officials to take far more drastic measures, but instead they seem to be counting on luck to avoid a major Zika outbreak during (and because of) the games. "We are counting on luck, we are counting on weather," Brazilian biologist Mario Moscatelli told Fox News Latino.
Rio de Janeiro Mayor Eduardo Paes did not seem too worried about the possibility of a massive outbreak as a consequence of the major sporting event. "The Olympics are taking place when the mosquito is not procreating, not active. August and July are the driest months, and they're less warm, so you have a lower incidence of mosquito bites," he explained.
While authorities in Brazil seem to be taking the matter more lightly, the World Health Organization and the Pan American Health Organization are campaigning to raise awareness, starting with asking pregnant women not to travel to Brazil for the games.
In fact, Spanish gold medalist Marina Alabau visited the country last December to train surfing and reportedly contracted the virus.
© 2023 Latin Times. All rights reserved. Do not reproduce without permission.