"Riverdale" continues to be a draw although the latest season leaves a lot to be desired. The first episodes are uncanny, adopting a horror-kind of a theme at least for the first few episodes.
Had "Riverdale" season 6 started on Halloween, the set of episodes would have been understandable. But integrating twists like La Llorana and the devil and turning Cheryl Blossom (Madelaine Petsch) into an all-powerful witch is not exactly the kind of show that most have been accustomed to since the first season.
So the question is, are showrunners running out of ideas to keep "Riverdale" afloat?
For now, that remains to be seen. But if the words of Lili Reinhart, who plays Betty Cooper, are to be taken seriously, it appears "Riverdale" may soon cease.
Appearing on an Instagram Live, Reinhart was asked about how long "Riverdale" would go on. She responded by saying that she and the cast were "hoping for a season seven."
What remains unclear is if Reinhart was referring to the current season 6 as potentially the last. So unless The CW says so, it may be best to hang on to hope for more seasons of "Riverdale."
But all that will depend on how Roberto Aguirre-Sacasa can pull strings. Like other shows, it is a battle for ratings. Hence, the future of the series will depend on how they pan up against other shows. But this early, the early episodes are acceptable but are somehow departing from the crime-suspense genre that "Riverdale" was able to embrace and succeed with in the first five seasons.
The integration of Sabrina Spellman on the episode Ninety-Nine: The Witching Hour(s) could be something to help address that questions. She teams up with Cheryl Blossom in yet another spell-bound episode that can hopefully spur some interest.
Some main characters were killed off but everything is expected to revert to normal soon from Rivervale to Riverdale. This early, it appears the whole thing is part of a script that Jughead Jones (Cole Sprouse) is doing. However, that remains to be confirmed but probably soon.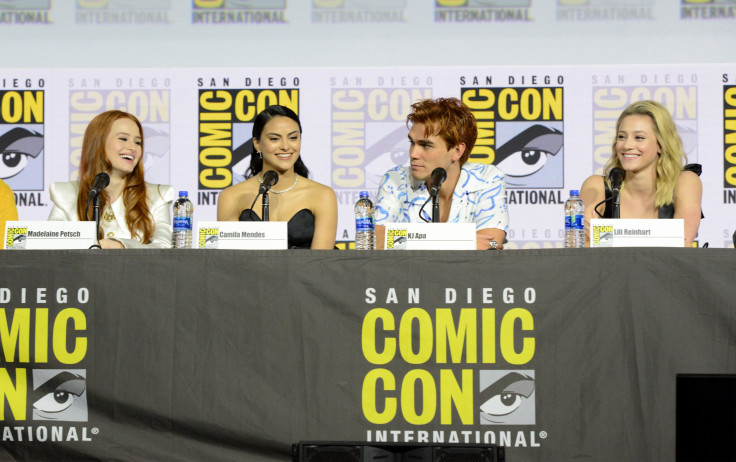 © 2023 Latin Times. All rights reserved. Do not reproduce without permission.