After a long wait, Sabrina Spellman will finally be appearing on "Riverdale" season 6 Chapter Ninety-Nine titled "The Witching Hour(s)."
Kiernan Shipka has long been clamored to appear on "Riverdale" dating back to the first season. Most know that Shipka had her series titled "Chilling Adventures of Sabrina" before it was axed last year.
It appears the stage is set, especially following the events of "Riverdale" Chapter Ninety-Eight titled "Mr. Cypher." It remains to be seen if this will be connected with showrunner Robert Aguirre-Sacasa revealing that Sabrina will be giving Cheryl Blossom (Madelaine Petsch) a hand, Entertainment Weekly reported.
"We've been talking about having Sabrina visit Riverdale since Season 1, so it's thrilling that this is finally happening, as part of our 'Rivervale' special event," Aguirre-Sacasa said. "It's also perfect that she shows up to help Cheryl Blossom during her hour of greatest need. Everyone on set lost their minds -- I think fans will, too. It's really fun and special."
Per the synopsis of Chapter Ninety-Nine, it will be Cheryl summoning Sabrina to Riverdale. This is after Bailey's Comet passes over Riverdale (or Rivervale).
Cheryl and Nana Rose (Barbara Wallace) revisit the tragic stories of the Blossom women through the years. The trailer alone tells a lot but the actual events should be interesting.
As for the last episode, it will be interesting as well how the deal with the devil angel will turn out moving forward. Another character was (sort of) killed in Reggie Mantle (Charles Melton). Betty Cooper (Lili Reinhart) killed Glen Scot (Greyson Holt) and Veronica Lodge (Camila Mendes) has brokered a deal with the devil.
Jughead Jones (Cole Sprouse) also made a deal and his writing career is back on track. Of course, these events are fictional and all of it appears to be part of Jughead's writing career.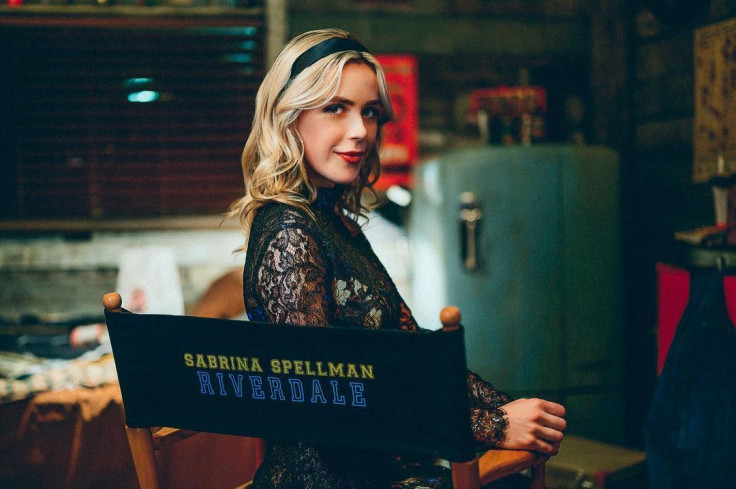 © 2023 Latin Times. All rights reserved. Do not reproduce without permission.